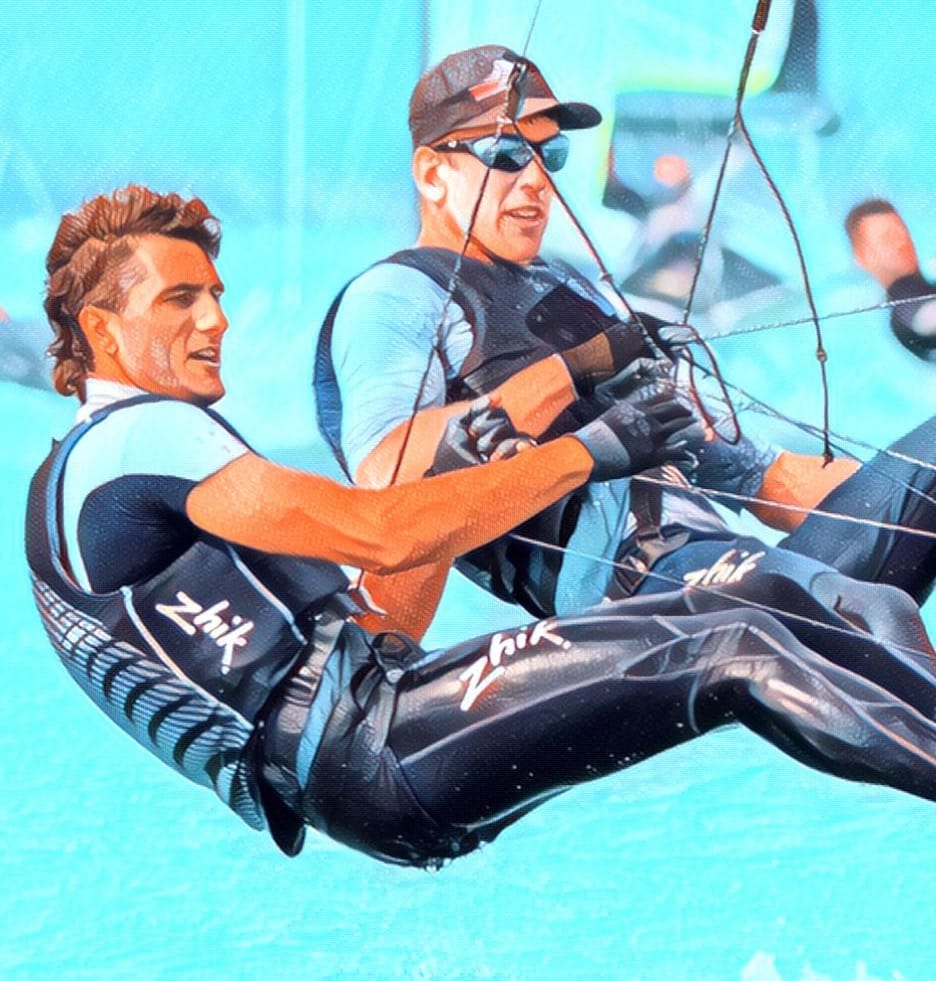 WANT TO TRAIN THE BURLING & TUKE WAY?
For the first time ever, Hamish Willcox – coach to Olympic and America's Cup champions Pete Burling & Blair Tuke – has revealed the secrets of campaigning at the highest level.
Road To Gold lays out a path that will help you improve your racing no matter what level you sail at.
Want to get ahead of the fleet in 2021? Download our FREE Road To Gold Training Kit – a set of tools to help you focus on the big picture and push your training to an elite level.
Enter your name and email in the box below and we'll send you a link to download the Training Kit RIGHT NOW.
Road To Gold is all about making step-by-step improvements in your sailing. Identify what's holding you back and what you need to focus on to start moving up the leaderboard...
TRAINING KIT INCLUDES:


#1 PRIORITY CHECKLIST – the same set of priorities given to Burling & Tuke when they first came to Hamish for guidance
#2 PROCESS PROMPT SHEET – 60 training ideas to ensure you're not leaving anything on the table
#3 TRAINING PLANNER – break your year down into manageable training blocks and stay on track in 2021.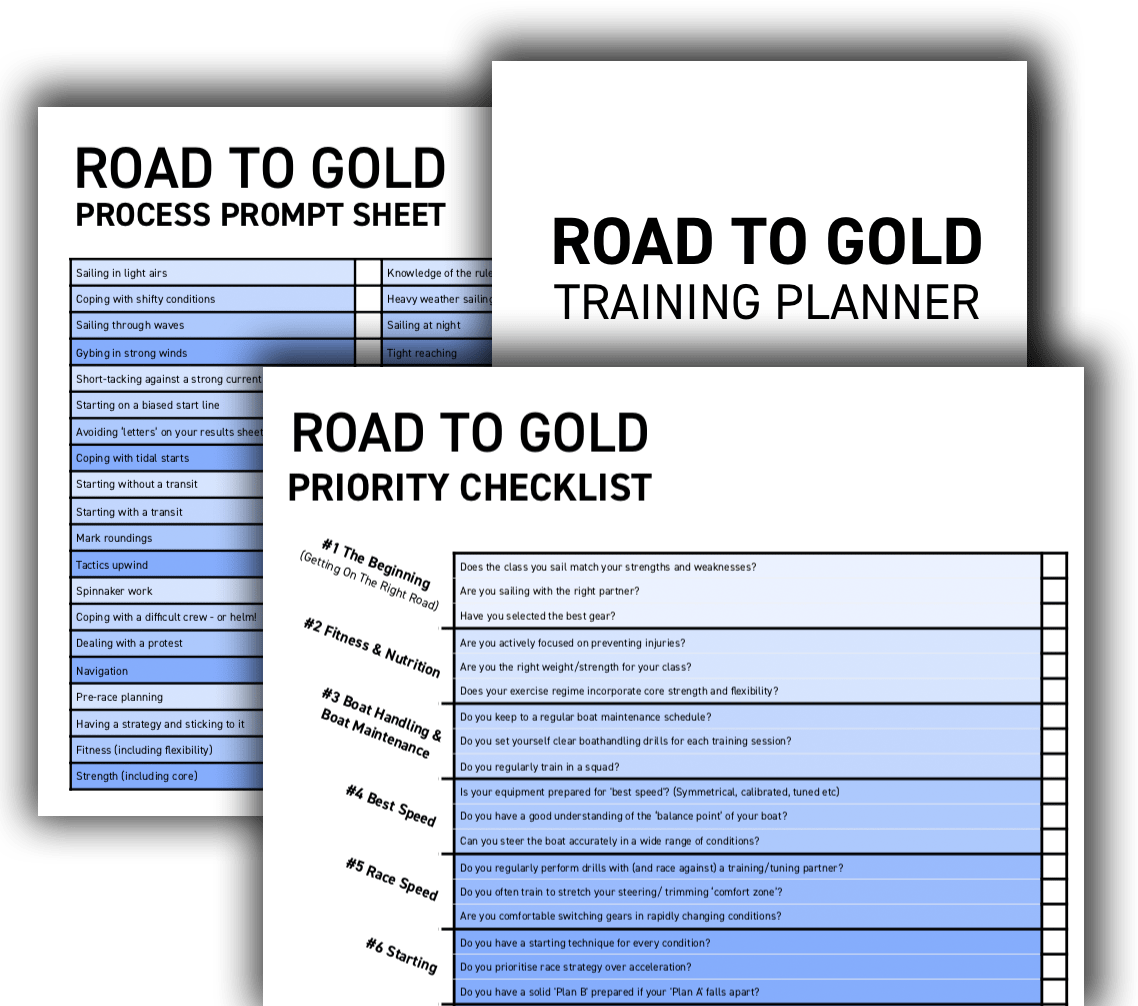 "This tool has been missing from sailing.
Some months back, I actually said to Hamish that it'd be great if we could do this, so I think it is fantastic that he has put it together. It's not only a great tool for coaches, but also sailors can use it to self-coach themselves and assess how they're going. We'll certainly be using Road To Gold going forward."
– Sir Russell Coutts
Olympic gold medallist, 5-time America's Cup winner