FINALLY – A Step-By-Step System to become a World-Class Sailor
In the first course of its kind, get coaching from one of the world's best coaches, just like the gold medallists do...
From Hamish Willcox – coach to Pete Burling & Blair Tuke – comes a training program guaranteed to help you improve all aspects of your racing... one part of the race at a time.
Available to the public for the first time ever...
ROAD TO GOLD
The 12 Week Online Coaching Program for Putting Together a World-Beating Sailing Campaign


Learn how to make step-by-step improvements in your sailing to start stepping up the leaderboard.




Here's what some of the biggest names in the sport have to say about Road To Gold...
*Keep reading to learn how Road To Gold can help you make the most of your sailing in 2021*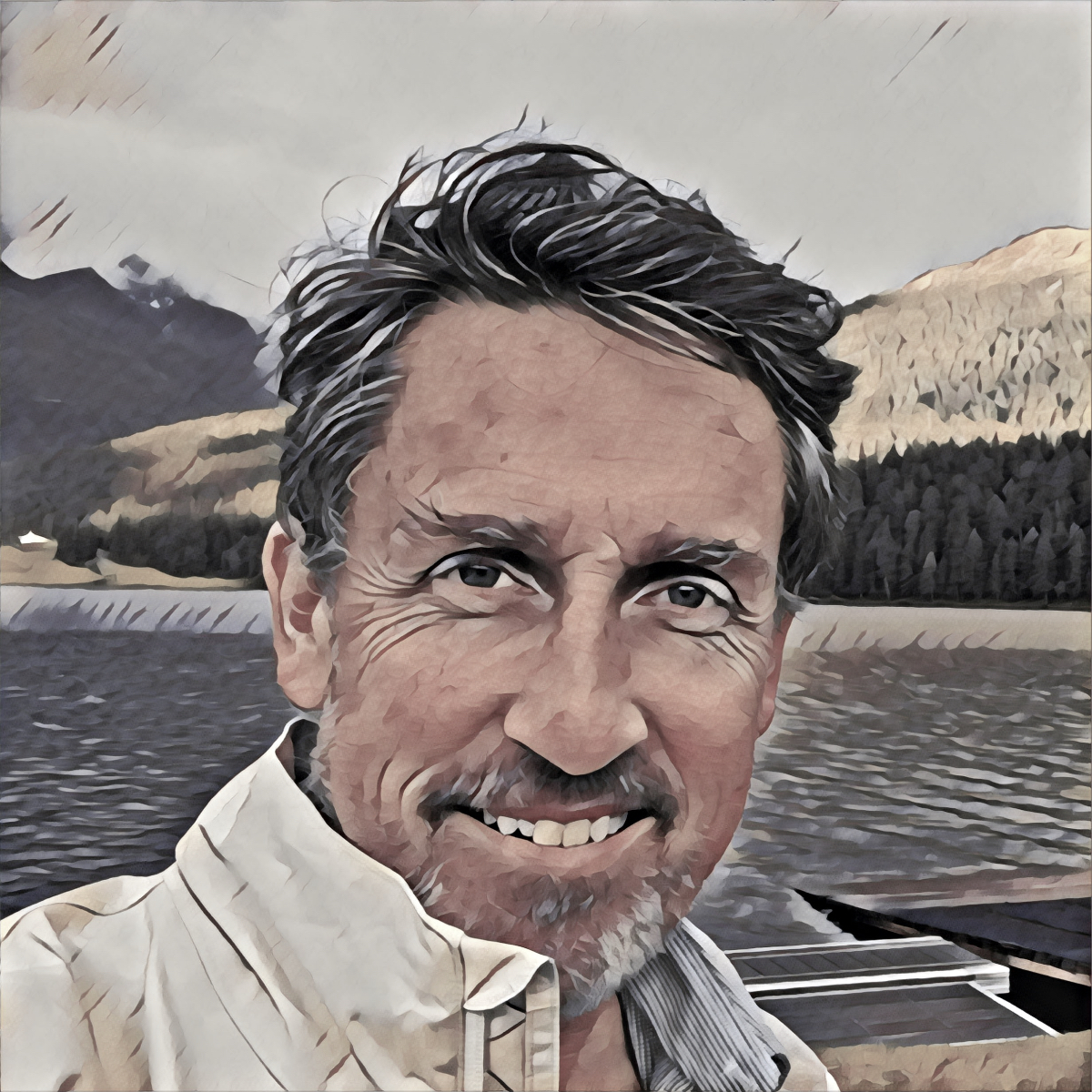 Dear Sailboat Racer,
My name is Andy Rice.
I've raced high-performance dinghies for most of my life, winning national and European titles in the International 14 and a former Olympic campaigner in 470s and 49ers.
🥝 From humble beginnings... to world domination
Just as I was taking up sailing in the early 80s, two Kiwis were making waves in the Olympic world. When Dave Barnes and Hamish Willcox burst onto the scene in 1981, they won the 470 World Championships at their first attempt.
This was the first time any New Zealanders had won a world title in ANY class at Olympic level.
Not only that, Hamish was just 19 years old at the time.
So how did he do it? Keep reading to find out...
Tell me if any of this sounds familiar...
As competitive sailors, we all come up against the same issues at one point or another. Maybe you can identify with some of these...
Turned up to a regatta and realised you're in too deep?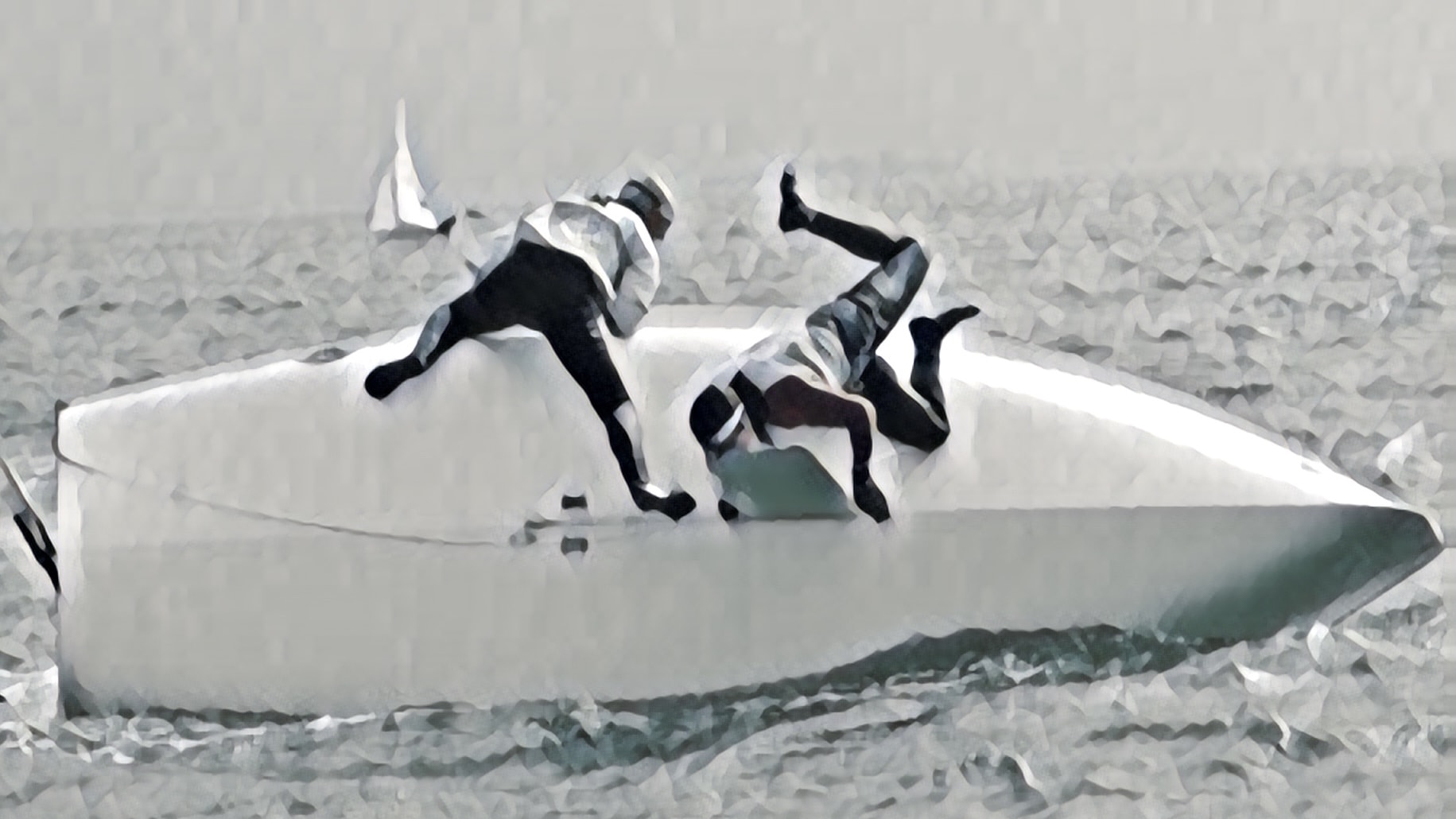 Used the wrong strategy or tactics for the race course?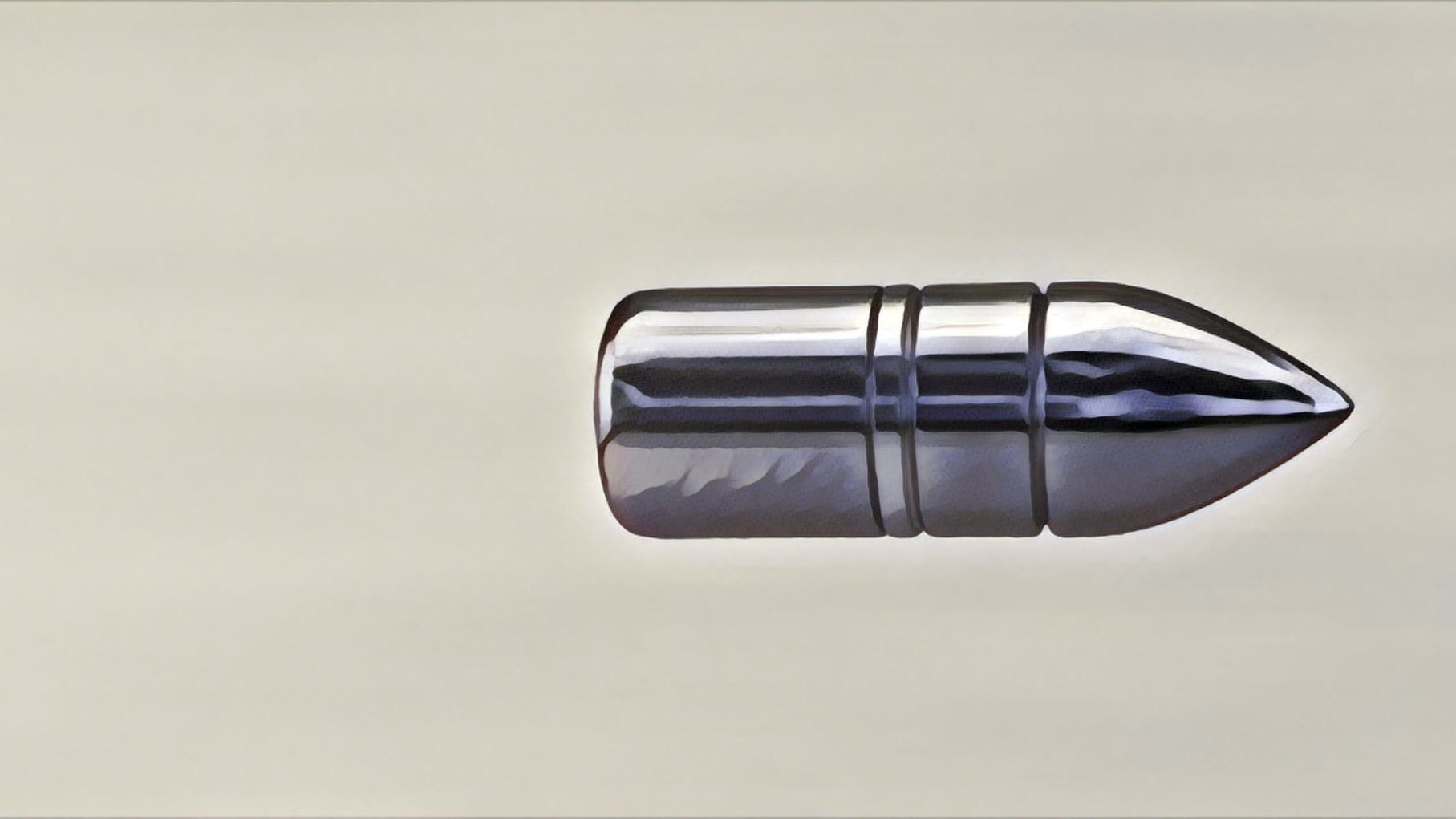 Bought shiny new equipment hoping for a Silver Bullet?
Sinking money into your campaign but finishing no further up the results?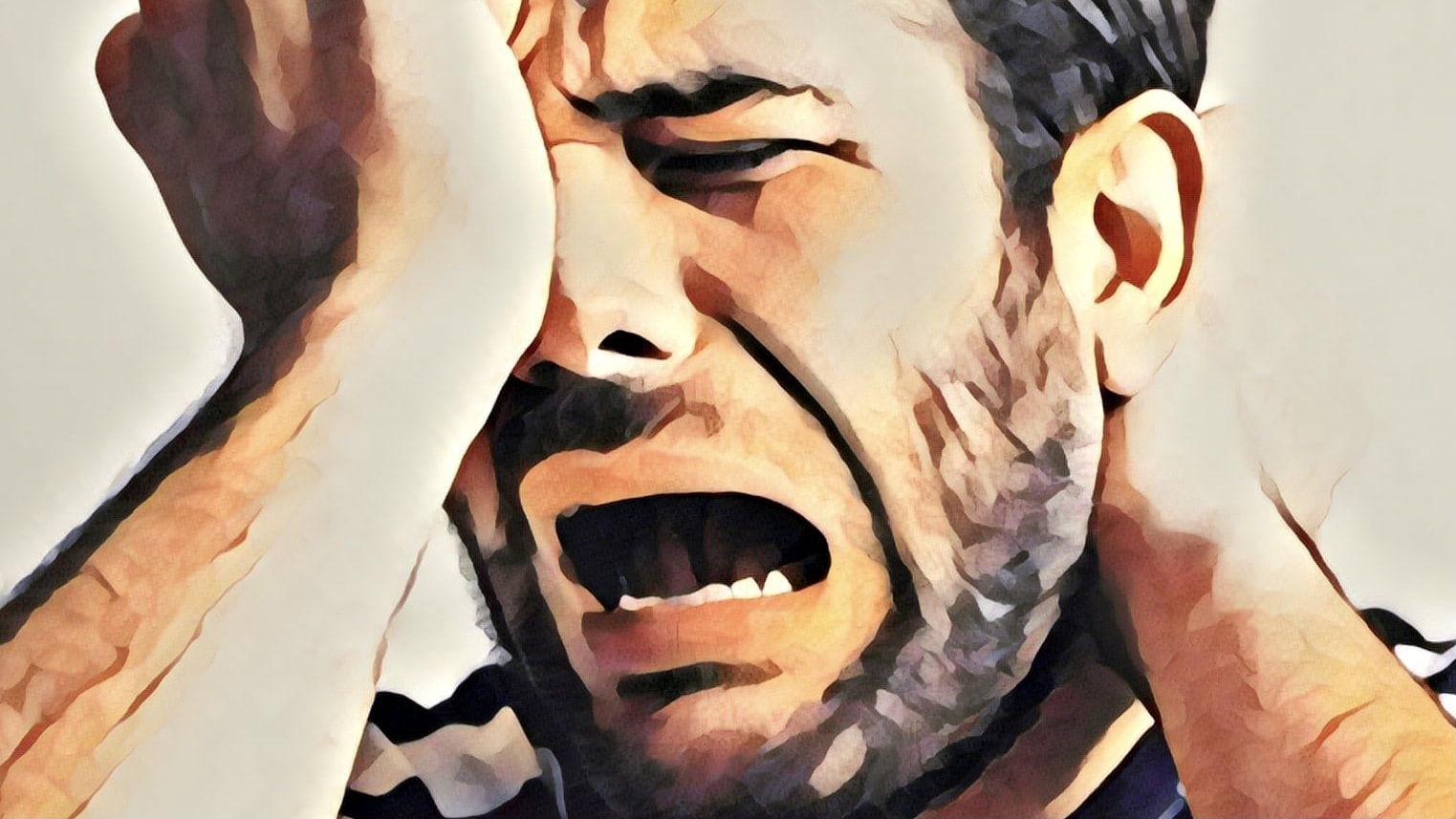 Cracking under the pressure of key moments in a race?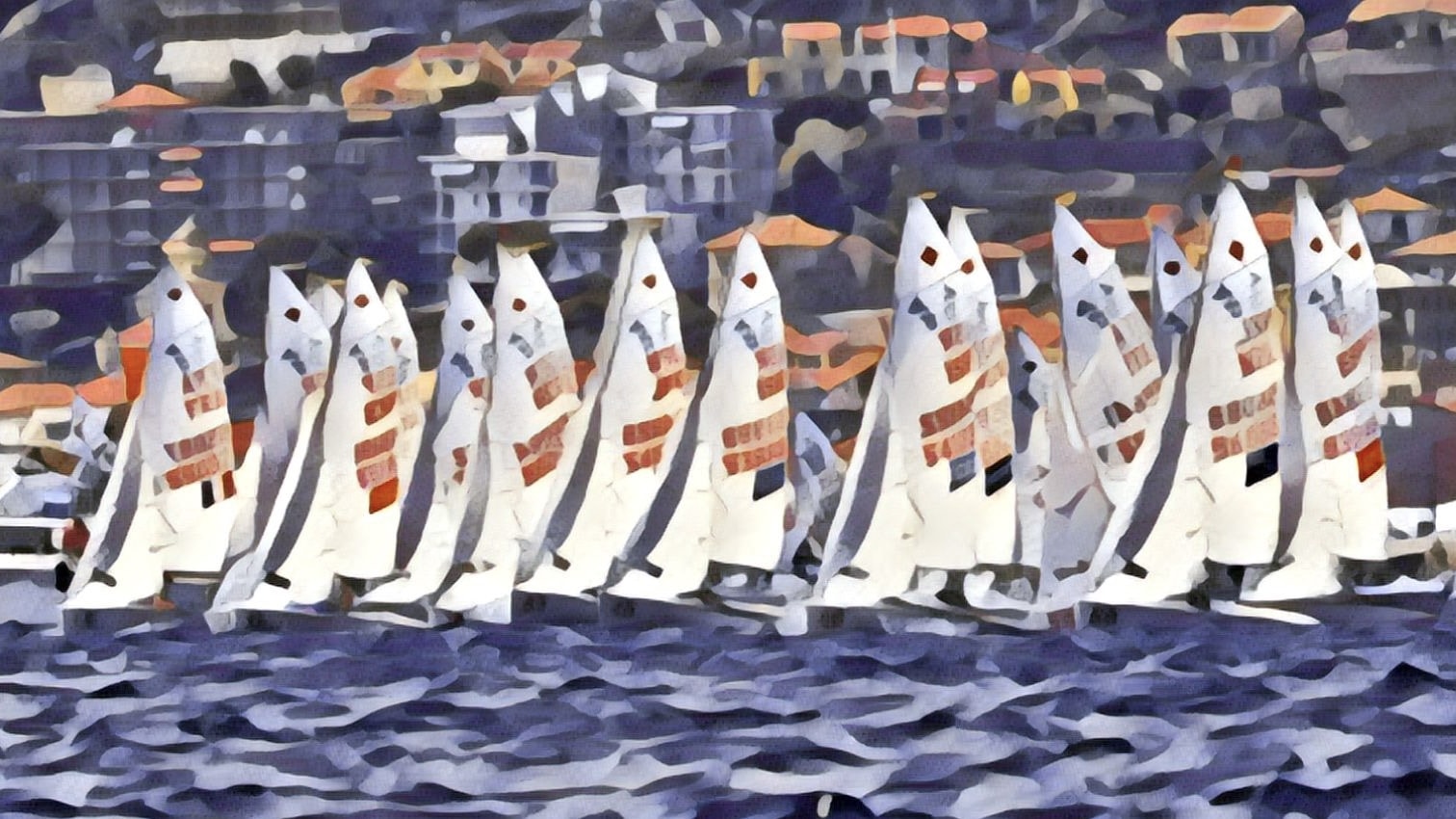 You're training hard, but not seeing the results on the racecourse?
You and your teammates pulling in different directions?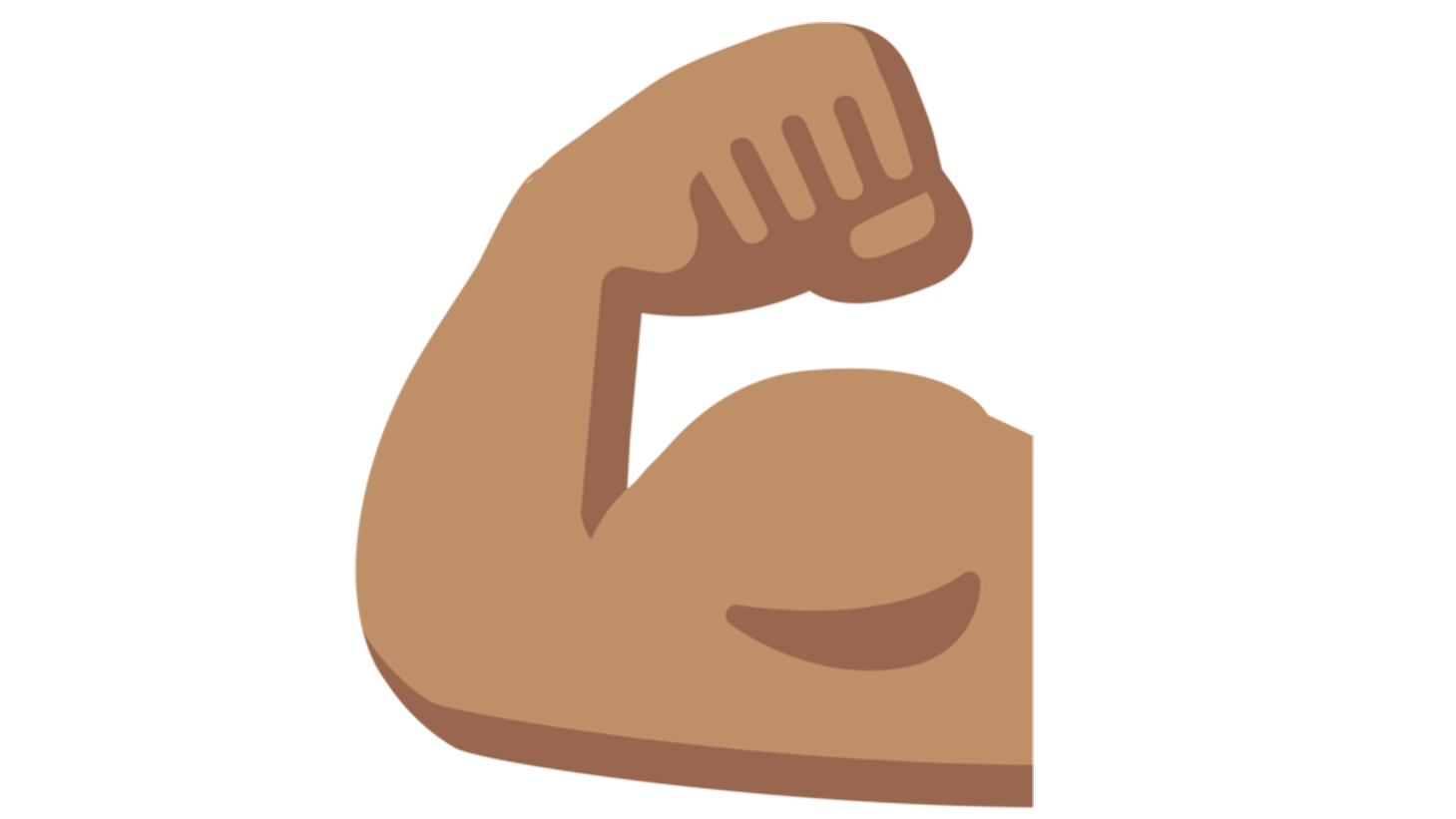 Working on your strengths, but forgetting the rest?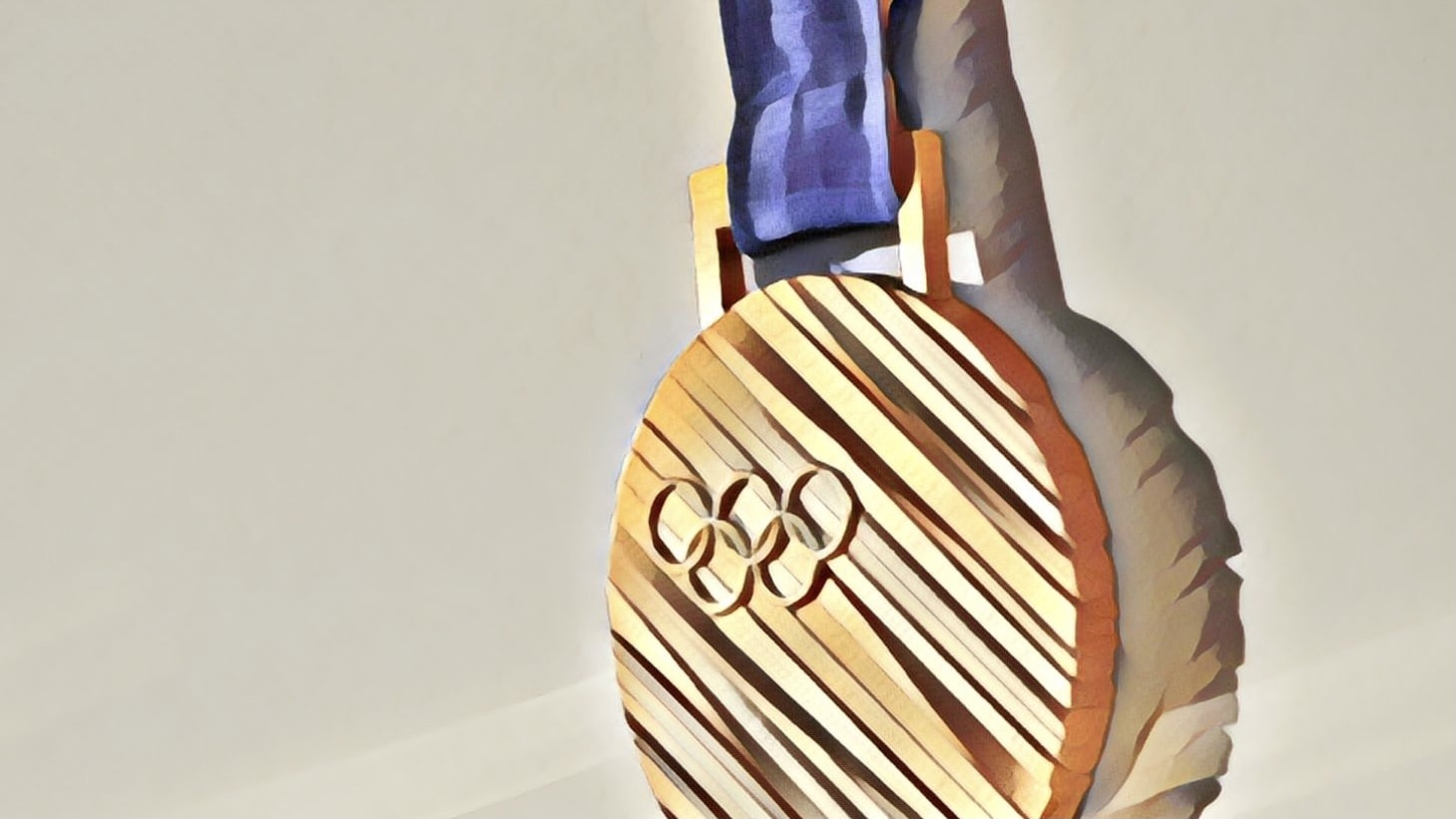 Unsure what you need to focus on to get to the top of the leaderboard?
As a wise man once said...
"If you always do what you've always done, you'll always get what you've always got."
A Medal-Winning Formula
When Hamish Willcox and Dave Barnes arrived on the Olympic scene in the early 80s, there was already an established group of top-level 470 sailors around. The duo weren't part of the club when they arrived on that circuit, and with New Zealand's lowly position in the sailing world at the time, the odds seemed stacked against them. Yes, Hamish had already won the Youth Worlds in 1979 crewing for Chris Dickson, but it would take a mighty leap of faith and effort to be able to succeed at senior level. Olympic level.
Due to their enforced isolation and lack of funds, Dave and Hamish had no choice but to focus on the fundamentals of making a 470 go fast. They didn't have the luxury of being distracted by the Bright Shiny Objects that get in the way of so many sailors' progress.
First of all, Hamish realised that if they were to get ahead, they couldn't have any weak links in their campaign. So he broke down all aspects of their game, identified areas where they were lacking, and set to patching them up.
Hamish was methodical. He didn't concern himself with the finer details of tactics or strategy until they had their fitness and boat handling absolutely nailed. No progressing onto the next step before the last was dealt with.
Although Hamish hadn't coined the phrase at that point in his career, it was around this time that he began putting together the sequence of steps that would become the Road To Gold.
With this blueprint sketched out in his mind, Hamish was confident that he and Dave had done all they could to perform well at their first major championship at senior level...
"There's no point in putting up a building with shonky foundations. It doesn't matter how much effort you put into the building above the foundations, you're going to end up with the Leaning Tower of Pisa. It's never going to get fixed until you fix the foundation."


–Hamish Willcox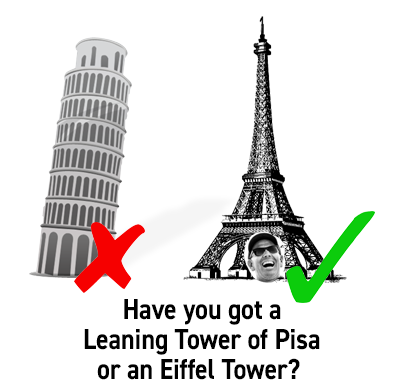 Even as a fresh-faced teenager, Hamish knew that their skills didn't need to be the best in the world to be world champions – they just needed to be at a 'good enough' level across the board to ensure they didn't have any glaring gaps in their campaign.
And, of course, he was right...
At their first ever major regatta at Olympic level, nothing less than the 470 World Championships, they won the title at their first attempt. Hamish was only 19 at the time! The duo then went on to win two more world titles in 1983 and 1984.
After 3-4 years of beating their competitors and winning regattas, they started amassing followers. Suddenly everybody wanted to get their hands on their boats and their sails, to use their foils. They pioneered the whole concept of raking the mast to depower the rig – a ground-breaking innovation that pretty much every competitive dinghy sailor takes for granted today.
With the trail blazed by Barnes & Willcox in the 470, and then a 21-year-old Russell Coutts winning Finn gold at the Los Angeles Games in 1984, in the past 40 years we've seen New Zealand rise to become one of the greatest nations in sailing.
From World-Beating Sailor to Gold Medal-Winning Coach
Aside from his own world-beating achievements as a sailor, for the last 30 years Hamish Willcox has coached numerous sailors and teams to glory in the Olympic Games and the America's Cup, including a certain Burling and Tuke...
Get put through YOUR paces by Burling & Tuke's coach...
After their Olympic silver medal in the London 2012 Games, Pete Burling and Blair Tuke came to Hamish for his coaching input.
The pair were already sailing at a world-class level... What else could Hamish bring them that they didn't already have?
In Hamish's words... 
"Pete and Blair had a lot of the ingredients in place, but they were very inconsistent. For their silver medal campaign, they had a really good understanding of the equipment and its maintenance, and their boat handling and physicality was better than anyone's in the fleet. They felt they needed more speed, and so speed was a huge focus of our Rio campaign. They wanted more consistent decision-making, so we plugged those gaps to create consistency."
Even though they had already nailed many of the important elements, the guys needed to identify and address their underlying issues before they could make that final leap from silver🥈 to gold🥇.
Hamish coached the dynamic duo to Olympic 49er gold in Rio 2016, and is currently working alongside them for their defence of the America's Cup in 2021 and later in the year to defend their 49er Olympic title in Tokyo.
How the Road To Gold came to be...
Hamish Willcox was a big hero of mine as I was growing up. My first encounter with him was when I was just starting out in the 1980s. He was a contributor to my favourite sailing magazine, Yachts & Yachting, which I would wait to come through the door every fortnight, eager to soak up any knowledge and wisdom I could.
His observations about how to work the boat through the waves – his attention to detail about body movement and foot placement – this stuff was next-level.
He also wrote about how to put together a top-level campaign.
How you needed to invest 2000 hours in your sailing and how and when to spend that time in the best way possible.
It was just an article, but it was the makings of a blueprint that would inspire me to venture into my own Olympic campaigning. I pretty much framed it and put it on my wall.
Not that I knew at the time, but this '2000 hours' concept was an excerpt from a book that Hamish had written back in the mid-80s. I couldn't believe I'd never even heard of the book, let alone managed to get my hands on my own copy.
Maybe because it was never published in English...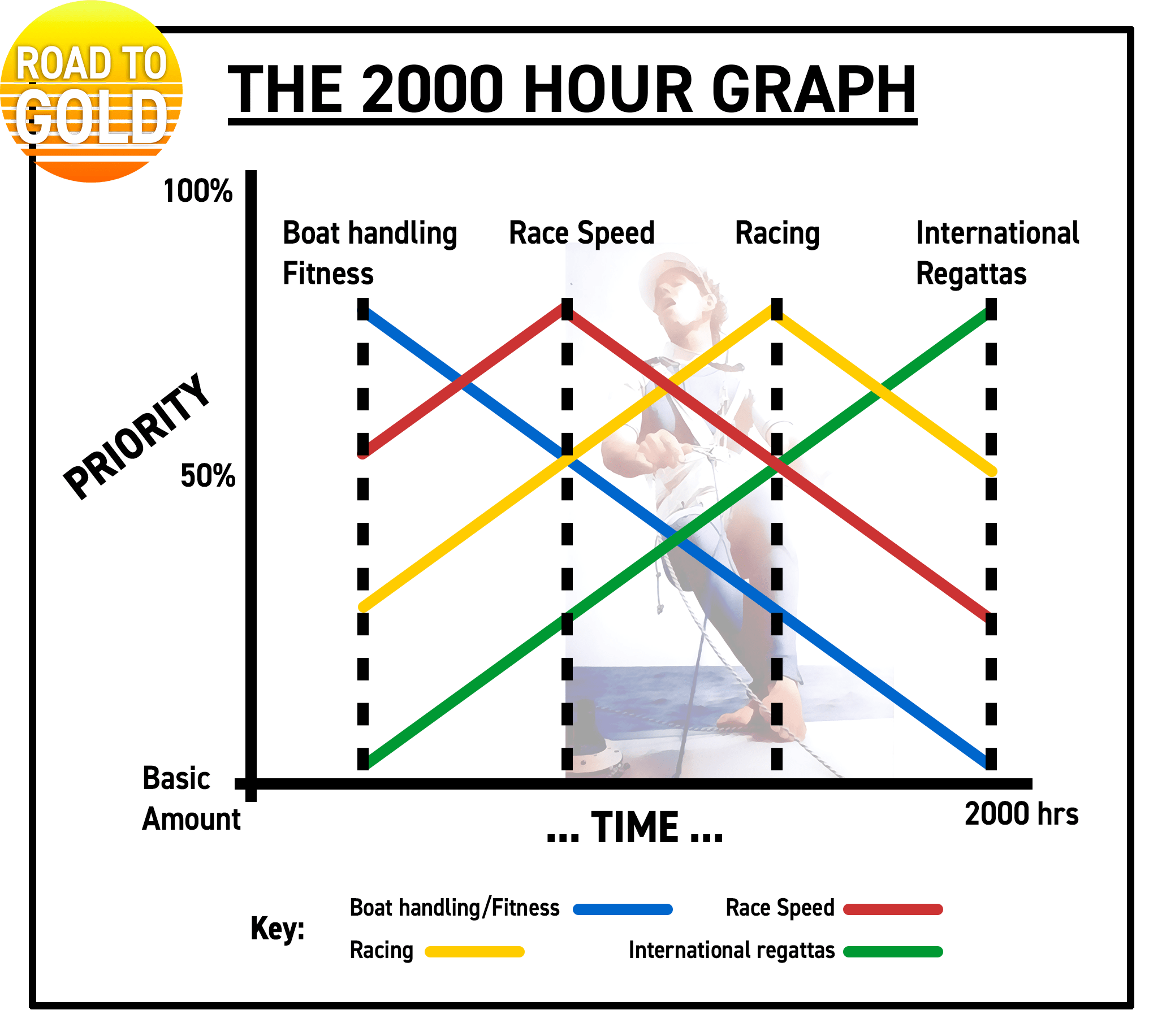 The Lost Japanese Blueprint 🇯🇵
In the mid-80s, the Japanese Sailing Federation asked Hamish to go over to Japan and start coaching their 470 sailors.
"It quickly became obvious that even the best sailors were missing some major parts of the equation," Hamish told me. "They'd ask me a really detailed point about how to execute the nth degree of a manoeuvre without understanding the basics of how to tune the 470 for decent boatspeed."
Fortunately for the Japanese team, Hamish already had the blueprint for world-beating success that had powered him to three 470 world titles in four years... With the task of getting this emerging sailing nation climb to the top of the Olympic pile, he needed to put together a campaign manual that laid the path out as clearly and methodically as possible.
And so the Road To Gold concept was born, in Hamish's original book Winning In 470s.
That first run of 10,000 copies sold out very quickly in Japan. A book about one class of sailing dinghy – selling out in a language spoken by a single nation!
By the end of the 1980s, Japan was celebrating its first 470 World Champions when Tomoaki and Nobuhiro Tsutsumi won the 1989 title, with Kenji Nakamura and Masayuki Takahashi taking bronze.
Japan has looked strong in the 470 ever since, with serious medal chances for the home nation in both the Men's and Women's event in the Tokyo Games scheduled for July 2021.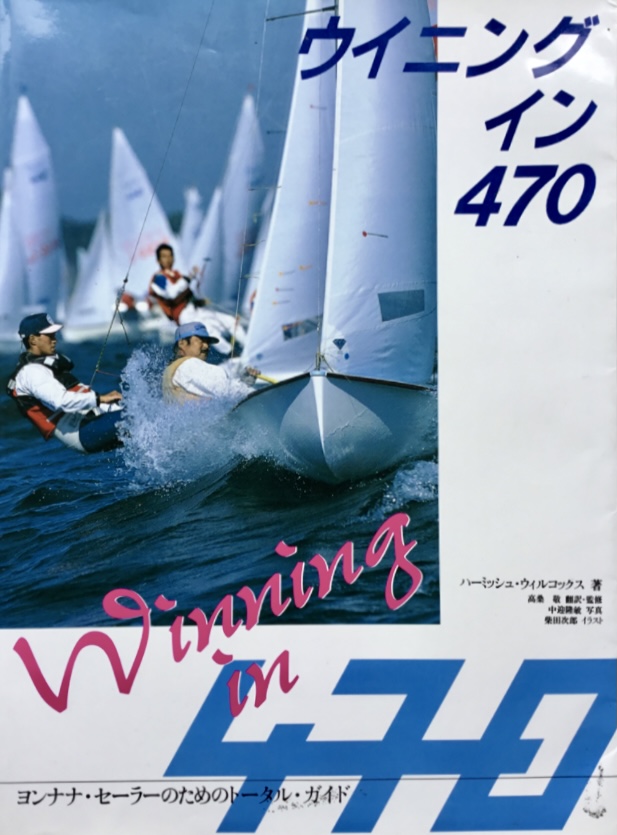 Without Covid-19, there would be no Road To Gold
Because Hamish and I spend most of our working lives travelling the globe, we never stay in one place too long, but with most events cancelled this year, the lockdown gave us the rare opportunity to put together a course of this scale and ambition...
I'd briefly met Hamish on the Olympic circuit, with him coaching the British 470 squad a decade or so ago, and the New Zealand 49er squad with the men of the moment — or pretty much the last five years — the enormously talented Pete Burling and Blair Tuke.
Having been so influenced by Hamish during my early years in the sport, I was only too happy to jump on Zoom for an interview with him back in June. We covered a lot of ground, both old and new, and eventually got onto the topic of updating his long-lost Japanese sailing manual.
Originally, Road To Gold was simply going to be an update to the original book. But the more we discussed the Road To Gold concept, the more it seemed to make sense to run it as an online course using the connective power of the World Wide Web.
Never been done before...
A program like Road To Gold doesn't exist anywhere else on the market.
Which is surprising, as we've been told it's sorely needed!
After all, a good sailor doesn't always make a good campaigner...
As Hamish says, "The good campaigners are lifting up all the stones, turning them over and realising the gaps they have in their campaign. They're pushing their egos aside, and really drilling into the areas where they are not performing. They're able to do this in an open and frank way with all members of the team involved."
But it's not always clear where to start...
No game plan?
Not anymore...
When you're faced with an overwhelming priority list (equipment, physical training, tactics, strategy, etc. etc.), which should you tackle first?
Maybe you're only making small improvements year-on-year... Losing races and just crossing your fingers hoping it will be better next time? 🤞🏼
Sailors that come to Hamish face a multitude of these problems...
That's why his training program is built to make sure the most important issues – the topics that will bring you the biggest bang for your buck on the race course – are tackled first.
"This can be a great tool for whatever competitive sailing you do," says Hamish. "Road To Gold is a very logical, simple to understand sequential learning tool that will really open opportunities for somebody to see their way through to a better performance in the future. It's very focused on the processes that will help you make big improvements."
While there's a strong focus on Olympic campaigning in the Road to Gold, the processes and concepts explained in the 12 Chapter program are equally valid and applicable to any ambitious sailing campaign at junior, youth, national or international level.
Hamish explains: "The only big difference with the Olympics is you only get one shot in every four years to get your campaign right. But even if you're not aspiring to an Olympic medal, I think every competitive sailor at every level of the sport will gain new insights into how to make massive improvements to their game if they get on the Road To Gold."
Road To Gold is suitable for...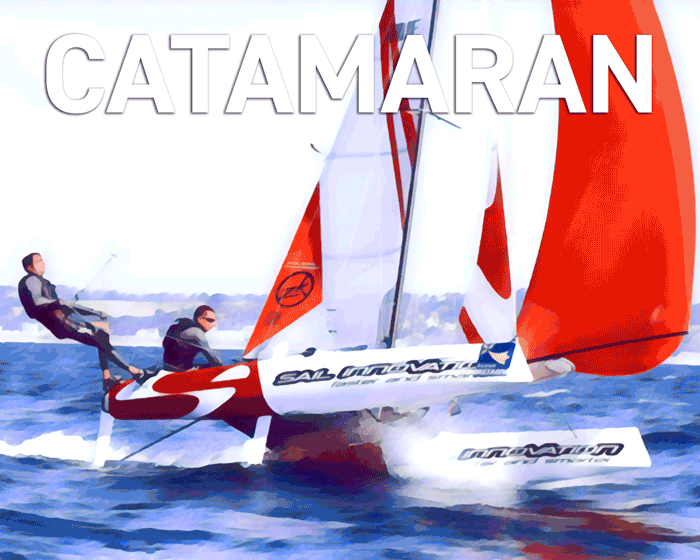 But don't just take OUR word for it!
Here's what some of the biggest names in the sport have to say about Hamish Willcox and the Road To Gold...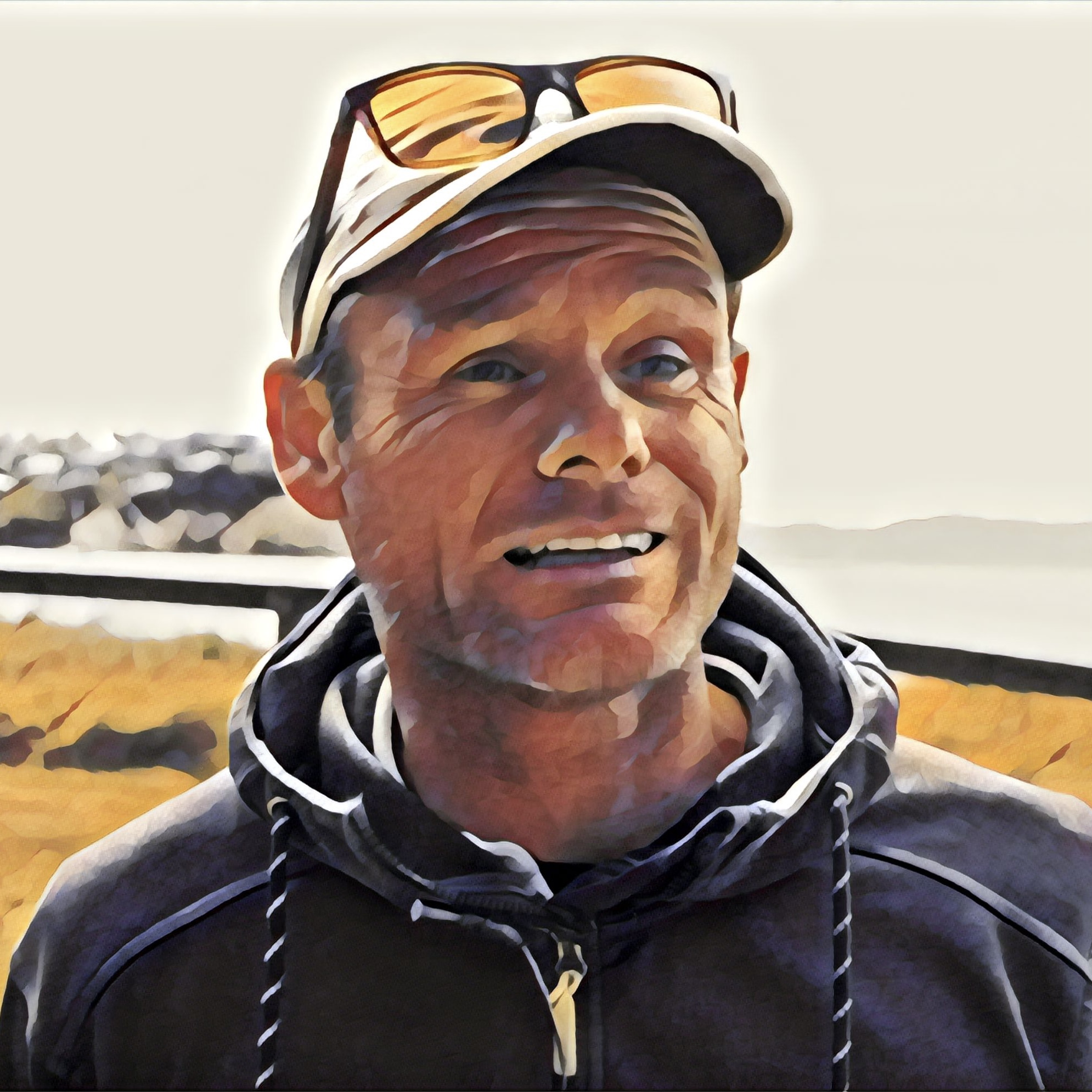 Nathan Handley
Olympian & Olympic gold medal winning sailing coach
"As a coach I've had some great results, and I owe a lot of that to Hamish Willcox with all the stuff he's learned over the years. If you want some good tips, Road To Gold is the way towards a gold medal."
Russell Coutts
Olympic gold medallist,
5-time America's Cup winner
"This coaching tool has been missing from sailing. Some months back, I actually said to Hamish that it'd be great if we could do this, so I think it's fantastic that he has put it together. It's not only a great tool for coaches, but also sailors can use it to self-coach themselves and assess how they're going. We'll certainly be using Road To Gold going forward."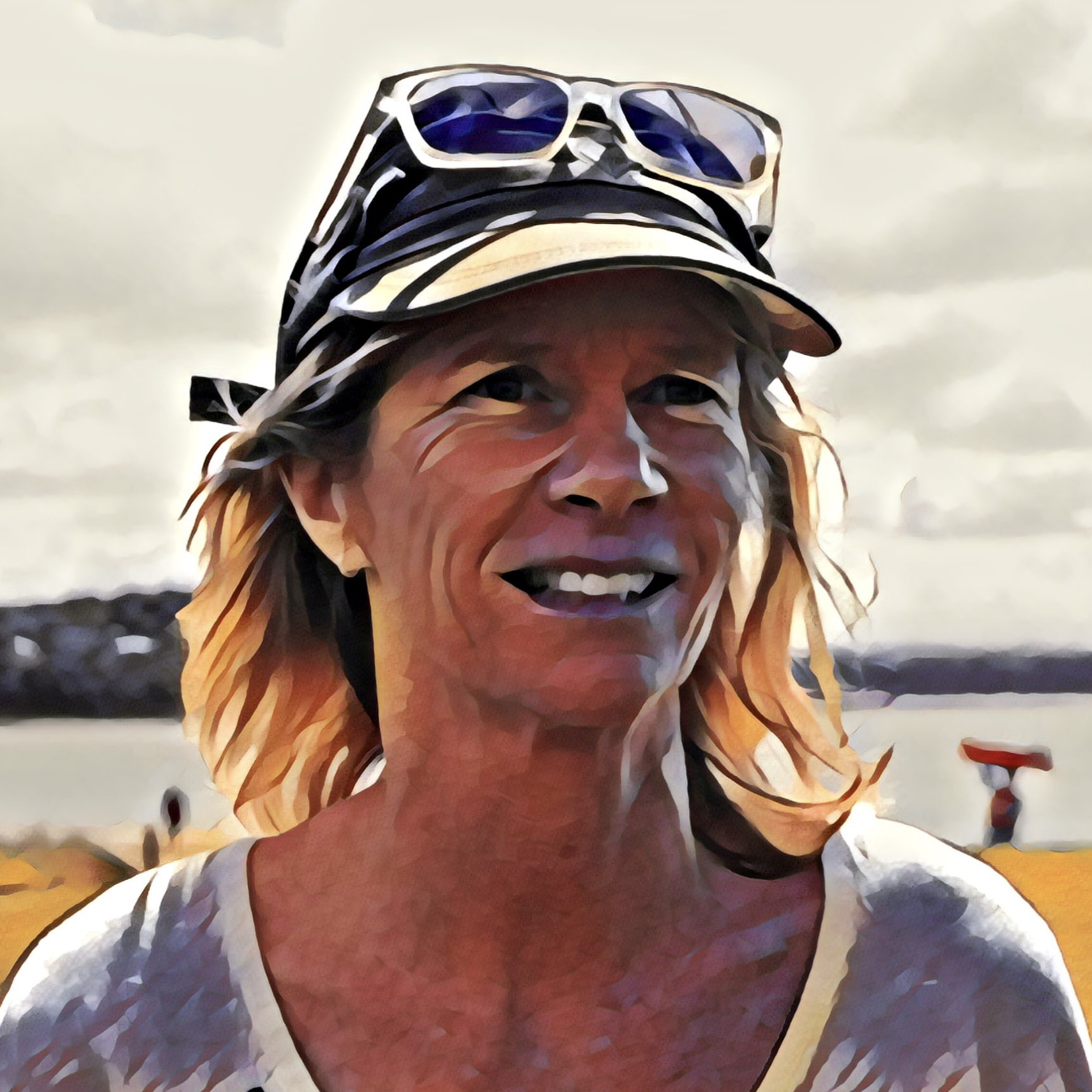 Barbara Kendall
3-time windsurfing Olympic medallist
(gold, silver, bronze)
"Hamish has put his brain – all his knowledge from his years of coaching – into the Road To Gold. Any sailor aspiring to get to the Olympic Games is going to find this resource incredibly valuable."
HAMISH WILLCOX:
40 years of winning


With Hamish's track record, you're in good hands...
👍🏼 ...won three 470 world titles with helmsman David Barnes in the early 1980s.
👍🏼 ...along with David, pioneered the whole concept of raking the mast to depower the rig – a ground-breaking innovation that pretty much every competitive dinghy sailor takes for granted today
👍🏼 ...since moving into coaching, been to seven Olympic Games and helped his athletes win multiple world championships titles, including Peter Burling and Blair Tuke who have dominated the 49er class for most of the last decade
👍🏼 ...worked in four America's Cup campaigns, twice with Luna Rossa (2000, 2007), once with Oneworld (2003) and once with Oracle (2010), primarily in the weather programmes, but also doing after-guard roles for in-house racing and training.
👍🏼 ...coached for Great Britain during its halcyon rise with Ben Ainslie, Iain Percy and Shirley Robertson (1997 to 2008).
👍🏼 ...coached at Olympic level for New Zealand in 1992, 1996 and 2012.
👍🏼 ...sailed in the Round the World Race.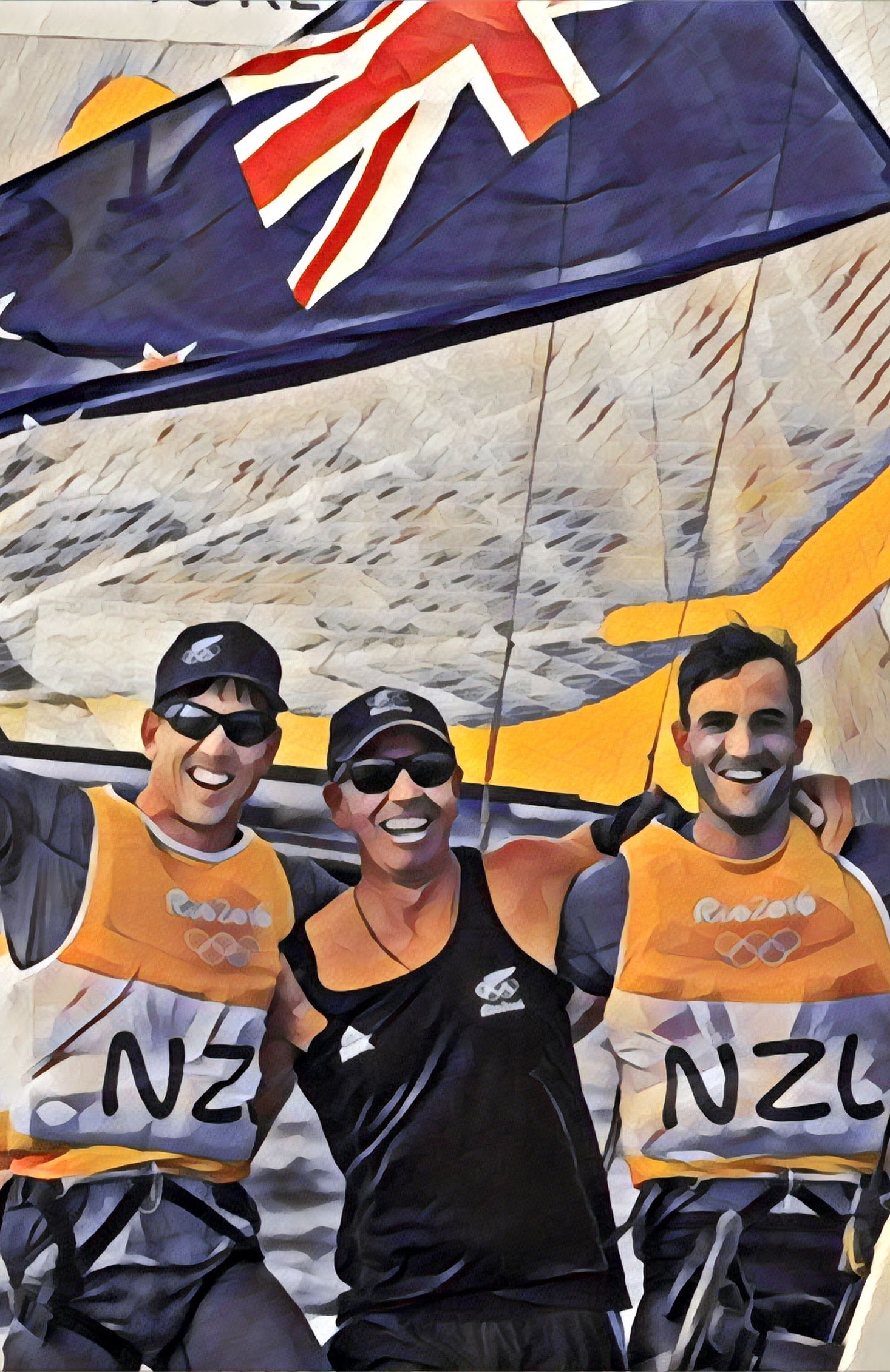 Step-By-Step Clarity
With Road To Gold, Hamish has designed a program that takes you by the hand, and leads you clearly through each step of how to structure a campaign. It's a pathway towards measurable improvement on the race course and in your campaign.
A taster of the topics covered in Road To Gold...


✅ a clear sequence of priorities – so you're always working on the areas that need it the most
✅ figuring out how and where the time and money investment in your campaign will yield the best return
✅ identifying the blind alleys that will waste your time, and the areas that will yield the best results
✅ identifying the 'day type' and the best strategy for the start and first beat
✅ tailoring your tactics & strategy to any race course in any wind and sea state
✅ a framework for clear and positive communication and teamwork
✅ learn how to embrace and enjoy the high pressure, regatta-critical moments
✅ identifying your weaknesses and creating a plan to turn them into strengths
✅ a physical fitness program to make you stronger, more flexible and less prone to injury
✅ how to eat and drink for competition and avoid regatta burn-out
✅ make the weather work to your advantage
✅ a routine for maintaining the boat and equipment
✅ identifying and building on your sources of motivation – both internal and external
✅ understand when the 'conservative' option is the most risky
✅ identifying the gaps in your knowledge and skills, and creating a realistic plan to bridge those gaps and become world-class.
ROAD TO GOLD


The 12-Module Blueprint for putting together a World-Beating Sailing Campaign
Road To Gold is your step-by-step pathway to success in competitive sailboat racing, as well as a training and self-assessment tool. The 12-week online bootcamp will put you through your paces – guaranteed to make you a more effective and successful sailor.
Members who sign up for Road To Gold not only get the 12 weeks of training materials but will also gain direct access to Hamish through weekly online group coaching calls. Each week, any burning question you may have will be answered in the Q&A call.
Road To Gold puts the foundations in place. Start with selecting your equipment. When you get that right, you can move on to the next step. That is the key to Road To Gold: it's vital to get each part of the process right before you can move on to the next thing.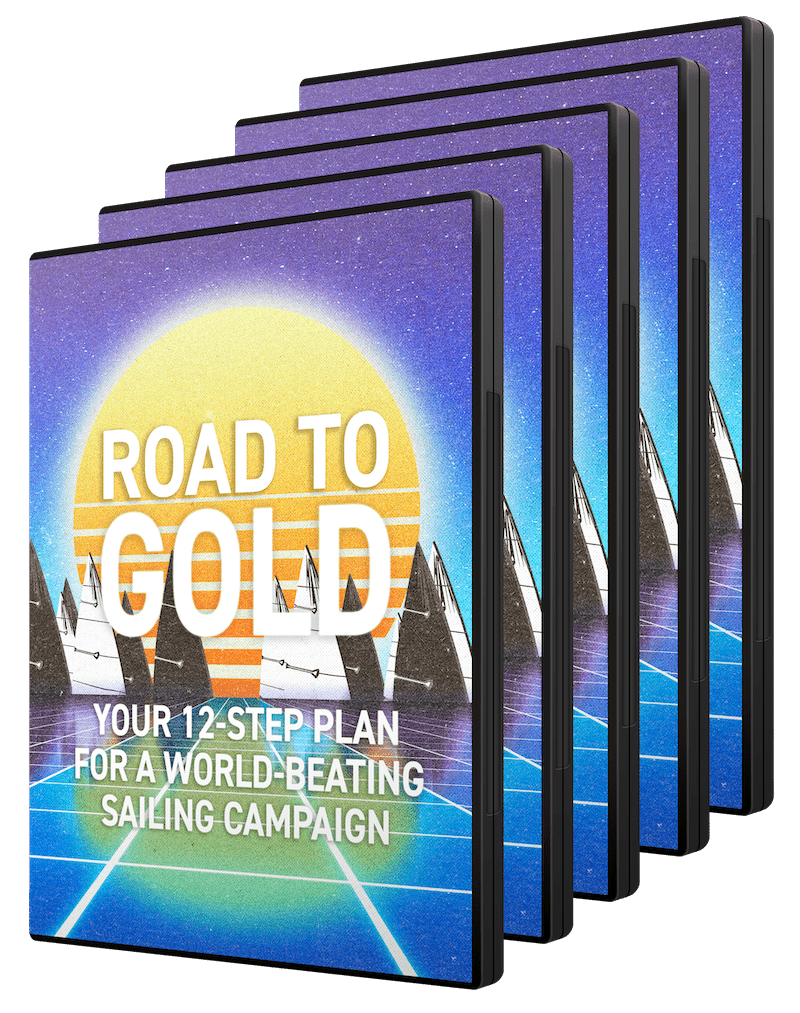 Follow Hamish Willcox & Andy Rice as they take a deep dive into some of the most important topics in competitive sailing...
12 Modules of Enlightenment – Through 12 chapters of training, via online streaming video, we'll take you through every facet of sailboat campaigning. This is the core of the Road To Gold
MP3 audio files of each lesson – downloadable so you can listen to them on-the-go
Printable Checklists – keep them with you at training days and regattas so you always know what to focus on in those high-stakes situations
PREMIUM OPTION: Live Q&A Call Recordings – 12 Sessions, 60 minutes each week, RTG members have their burning questions answered. The coaching calls have now finished, but all recordings are available for download, with 15+ hours of total content.
(All 12+ recordings are $50 on top of the regular program price)
The Test – After the final chapter of Road To Gold, get a baseline on your sailing and campaigning skills. Determine exactly what you need to work on as you go forward in your sailing career, and how to bridge those gaps until you are world class in all areas.
Each step of the 12 week program builds on the last...
Week 1: The Beginning
It doesn't matter how fancy your house looks above ground, if it's built on shonky foundations, cracks will start to appear and the house will eventually fall down. In Week 1 we look at Attitude, Mindset, Class & Equipment selection. Oh and 'Partner Selection' too...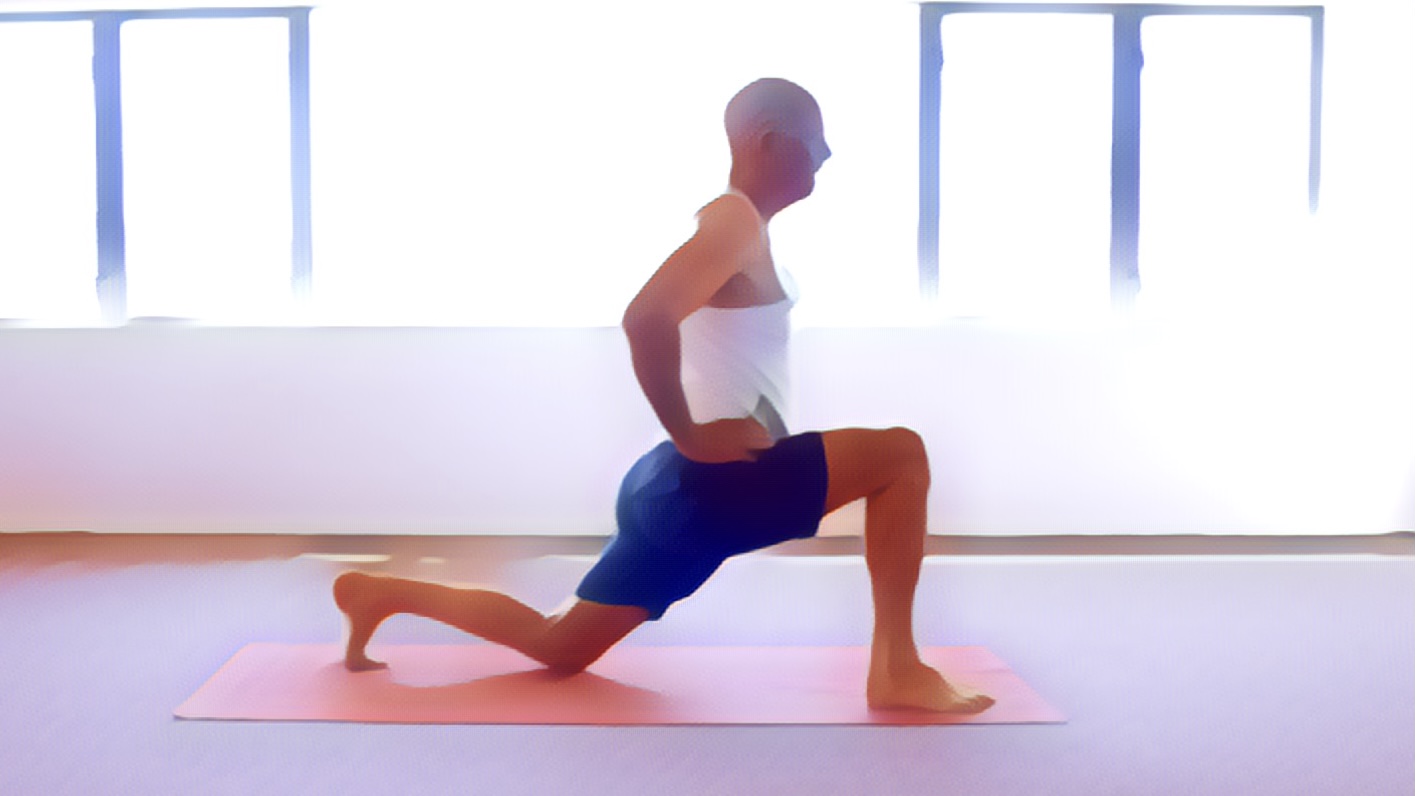 Week 2: Fitness & Nutrition
Forty years ago, Hamish was way ahead of his time with his approach to Fitness. Core strength is vital, whatever you sail. Learn what to eat and drink, when and why. And see if you can keep up with Hamish in his gut-busting, time-saving 30-minute Strength & Flexibility Workout!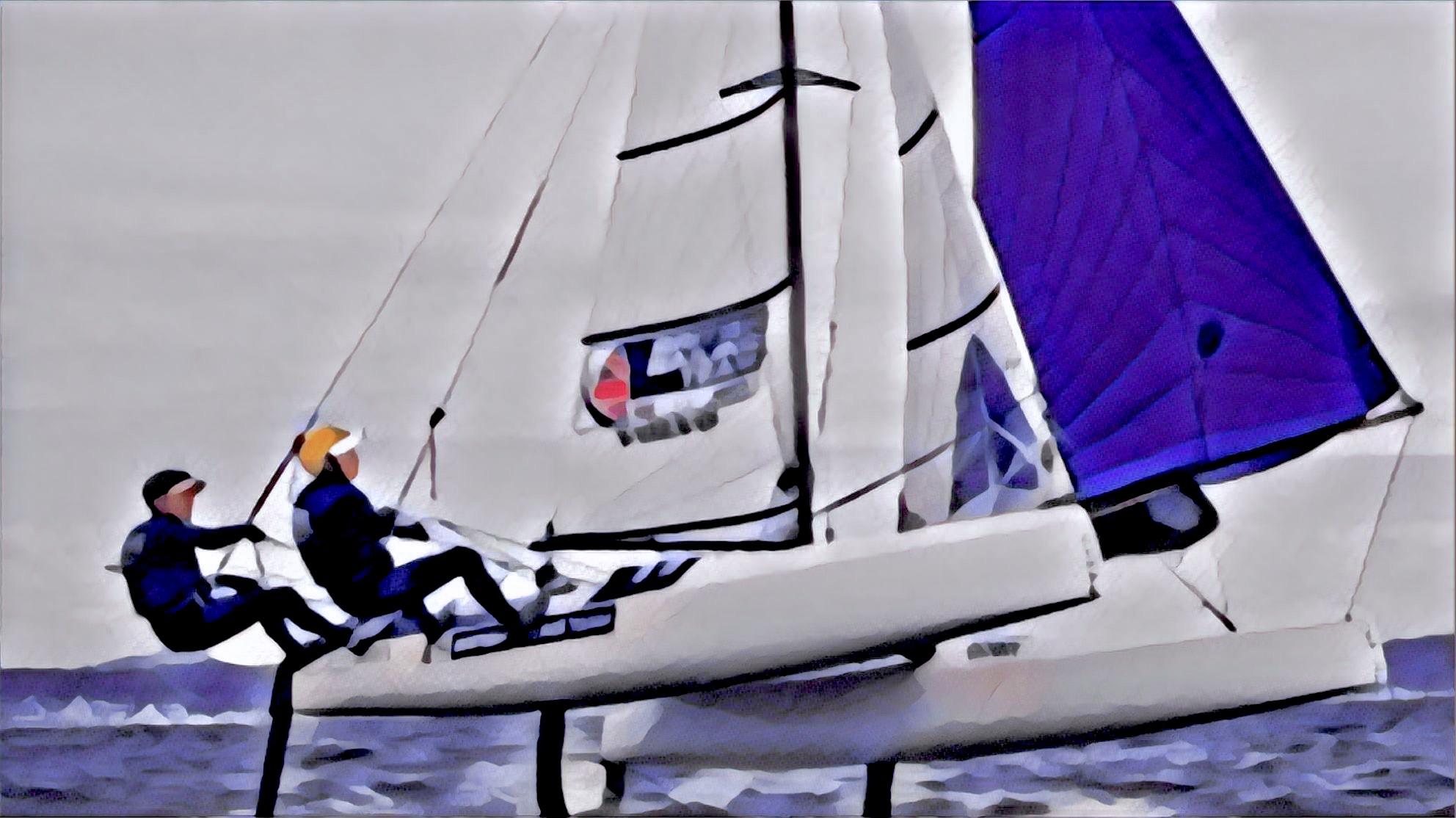 Week 3: Boat Handling
Whatever job you do on the boat, whichever kind of boat you sail, a strong core is the starting point of good functional fitness that will give the ability to control the boat to the best of your potential, as well as keeping you injury-free. This is also the week that we delve into Boat Maintenance...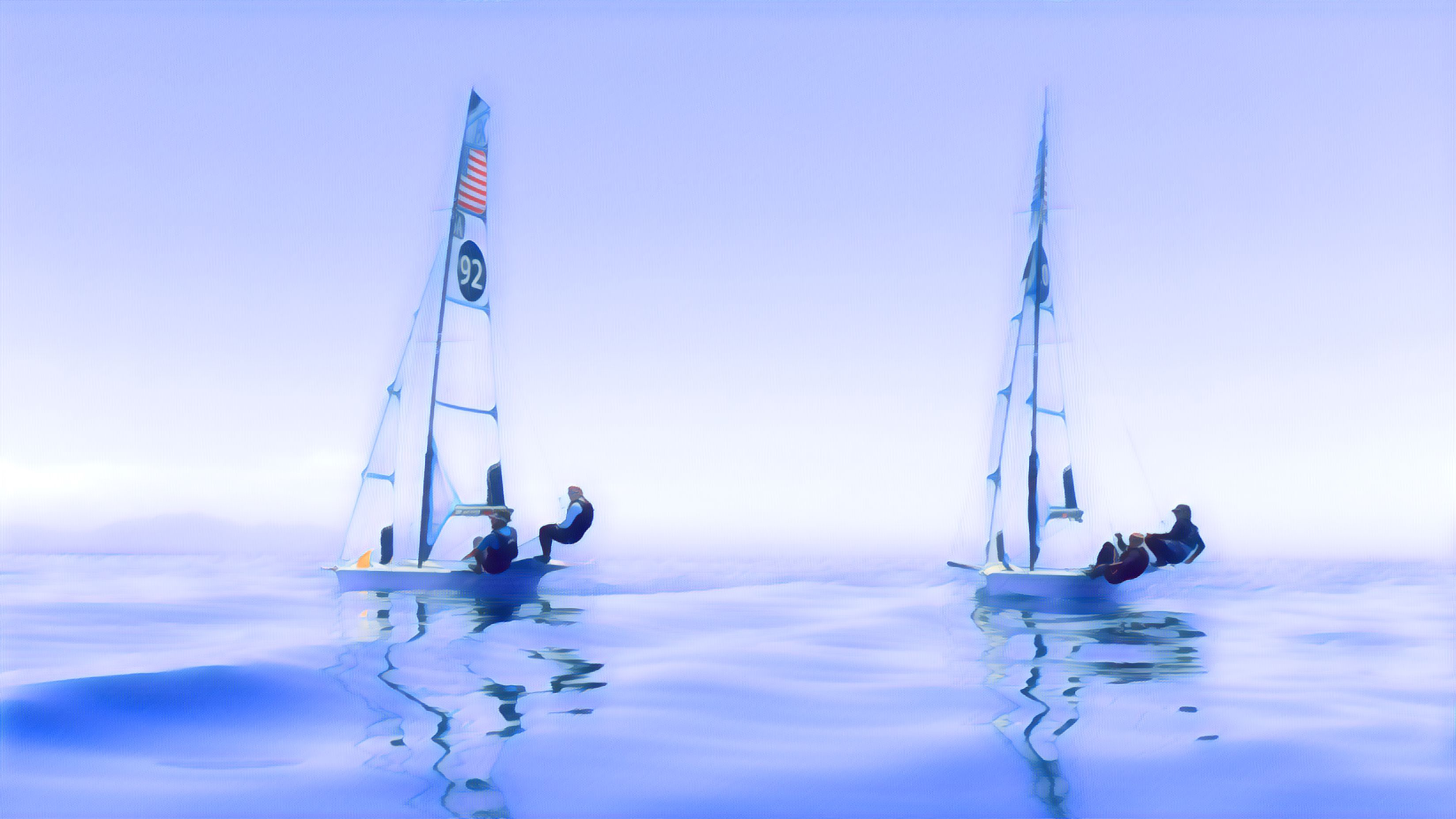 Week 4: Best Speed
Boat Speed is so important that we're going to look at twice, in two different ways. The first chapter is about your best possible speed on an open race course. What's known in the trade as your best VMG. This is an area that you can - and absolutely must - tick off before you venture on to the international regatta circuit...
Week 5: Race Speed
Race Speed is learning how best to mode the boat for different strategic or tactical scenarios or emergencies on the race course. For this you're going to need a minimum of one training partner. A maximum of five is fine. So many sailors try to do all their Race Speed learning at major regattas. But it's not the only way, or even the best...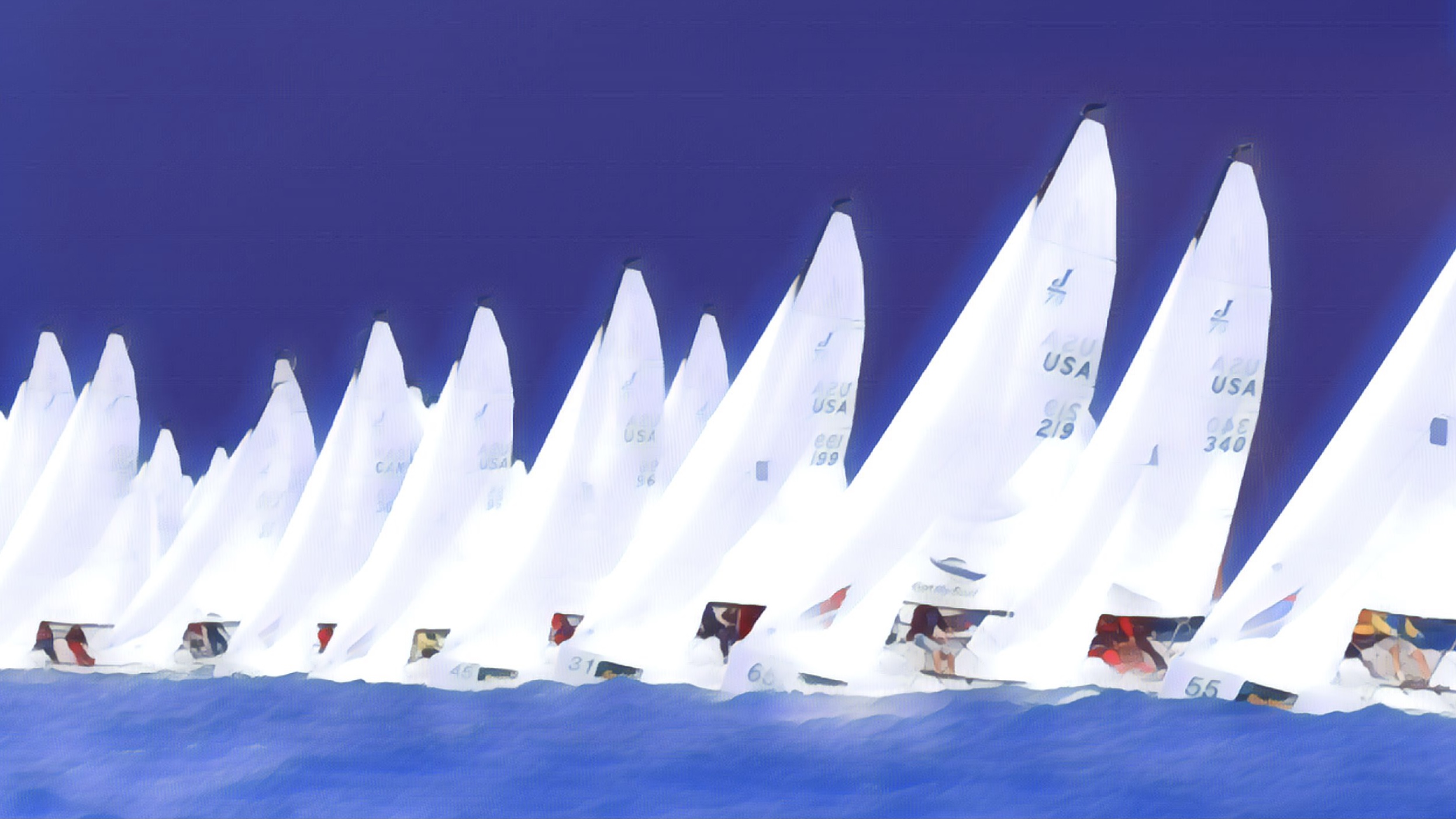 Week 6: Starting
We can all be guilty of having our favourite type of approach to the start and trying to make it fit to all occasions. Here we look at the fundamentals of starting, whilst Hamish will also be constantly asking you what you are actually trying to achieve with your start. Because sometimes 'winning' the start can end up losing you the race...
Week 7: Tactics
Now we're getting into the thick of the decision-making part of Road To Gold. It was clearer decision-making that Pete Burling and Blair Tuke were looking for when they approached Hamish about coaching them for the gold medal in Rio 2016. Tactical days are where your boat-on-boat skills must be absolutely tip-top...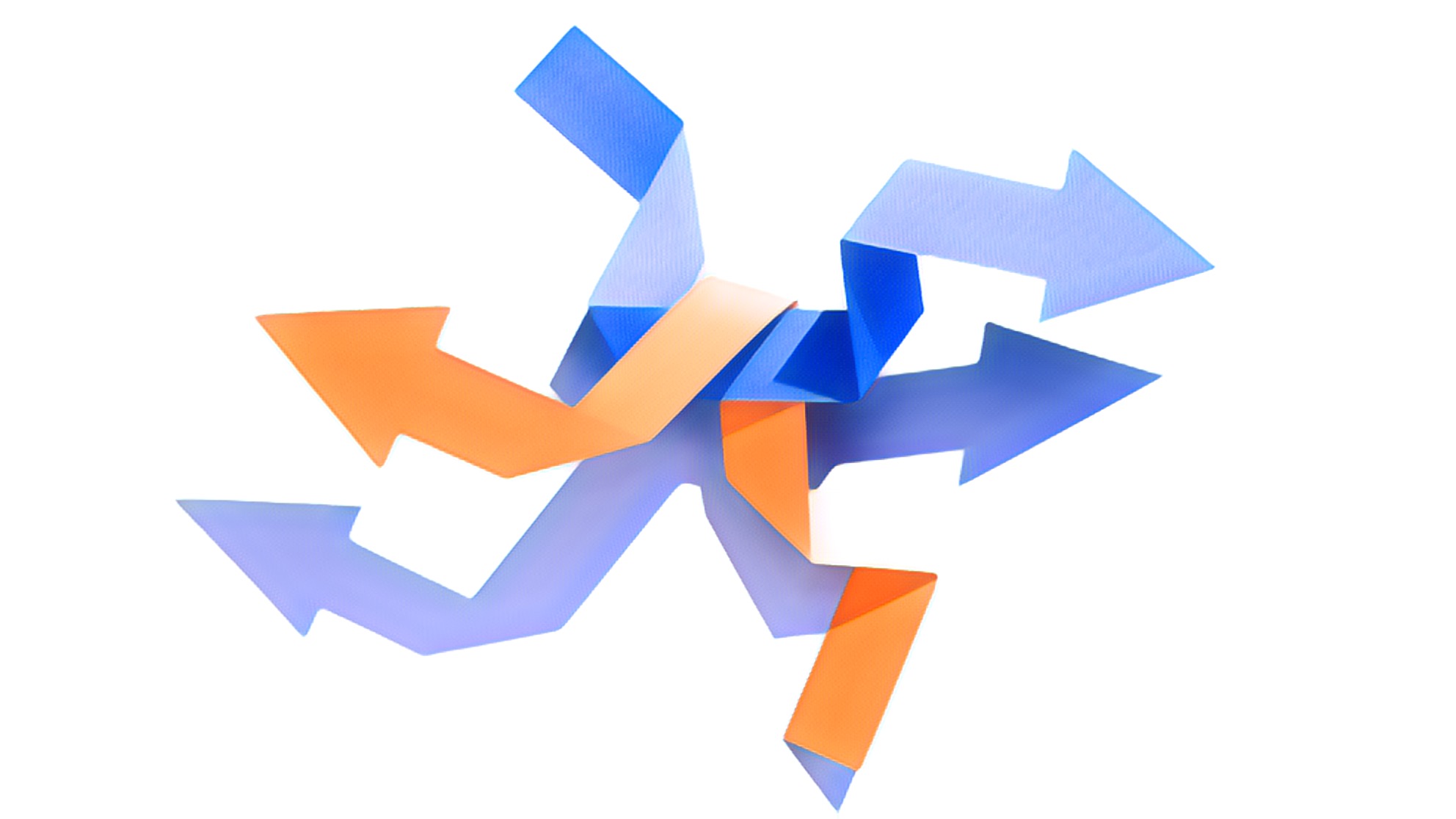 Week 8: Strategy
The sooner you know that the venue for your major championship is, say, a go-left kind of venue, the sooner you can work on the skills that are most likely to come into play. One of the go-to weather experts for America's Cup teams over the past 20 years, Hamish talks through the process of creating a Strategy playbook for a key venue...
Week 9: Weather
Even if you're a short-course racer competing on 30-minute race tracks, it's not good enough to ignore the weather forecast. Understanding where the fuel is coming from for your naturally-powered, eco-friendly vessel is vital to knowing where and when to go on the race course before your opposition beat you to it...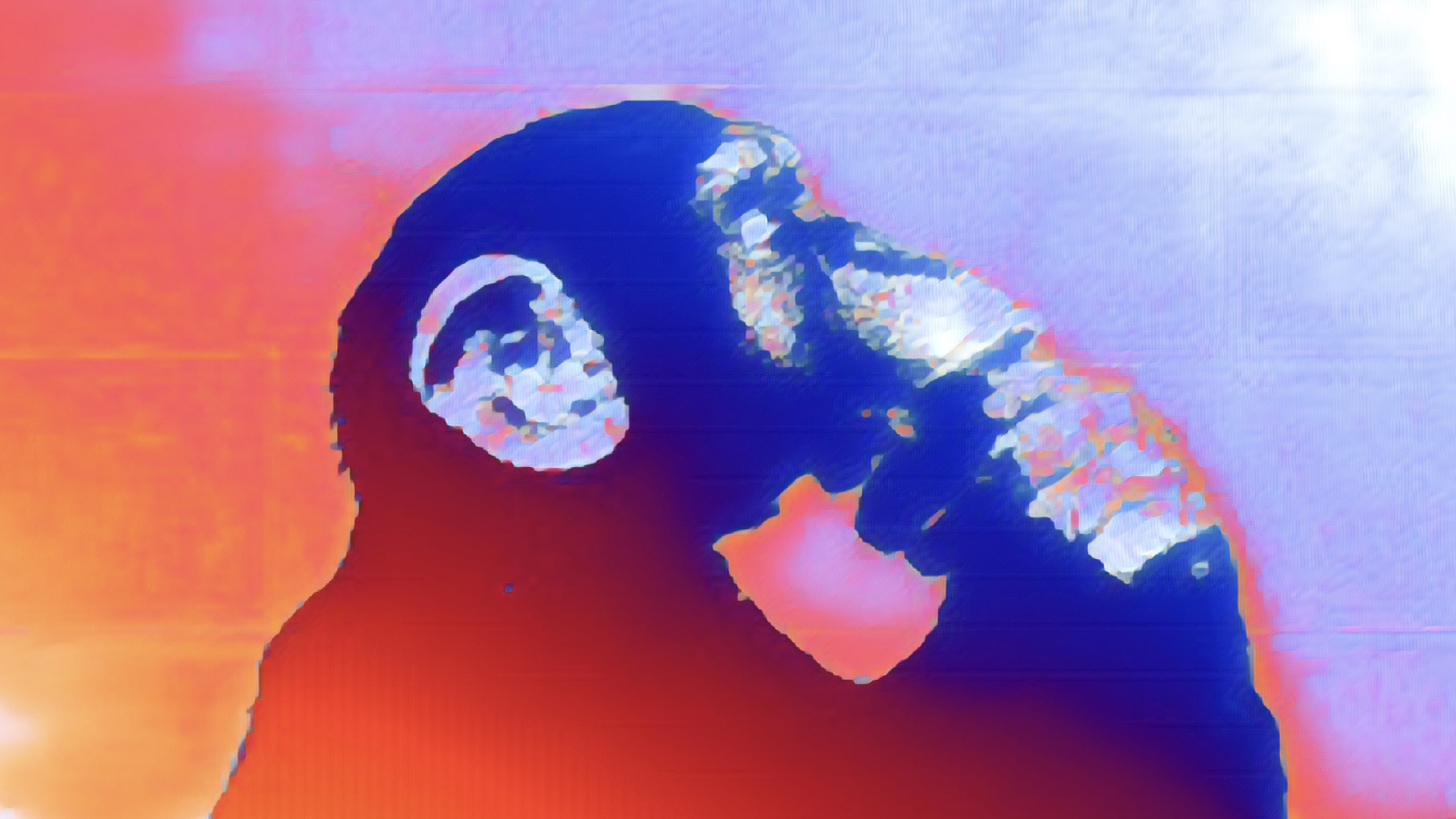 Week 10: Mental Strength
If even the rufty-tufty All Blacks were capable of peering into their inner souls in order to find the mental strength to win the Rugby World Cup, maybe you should too! Finding the confidence and courage to win is a learned skill, and the ability to win under pressure is one of the greatest assets of all for any high-level athlete...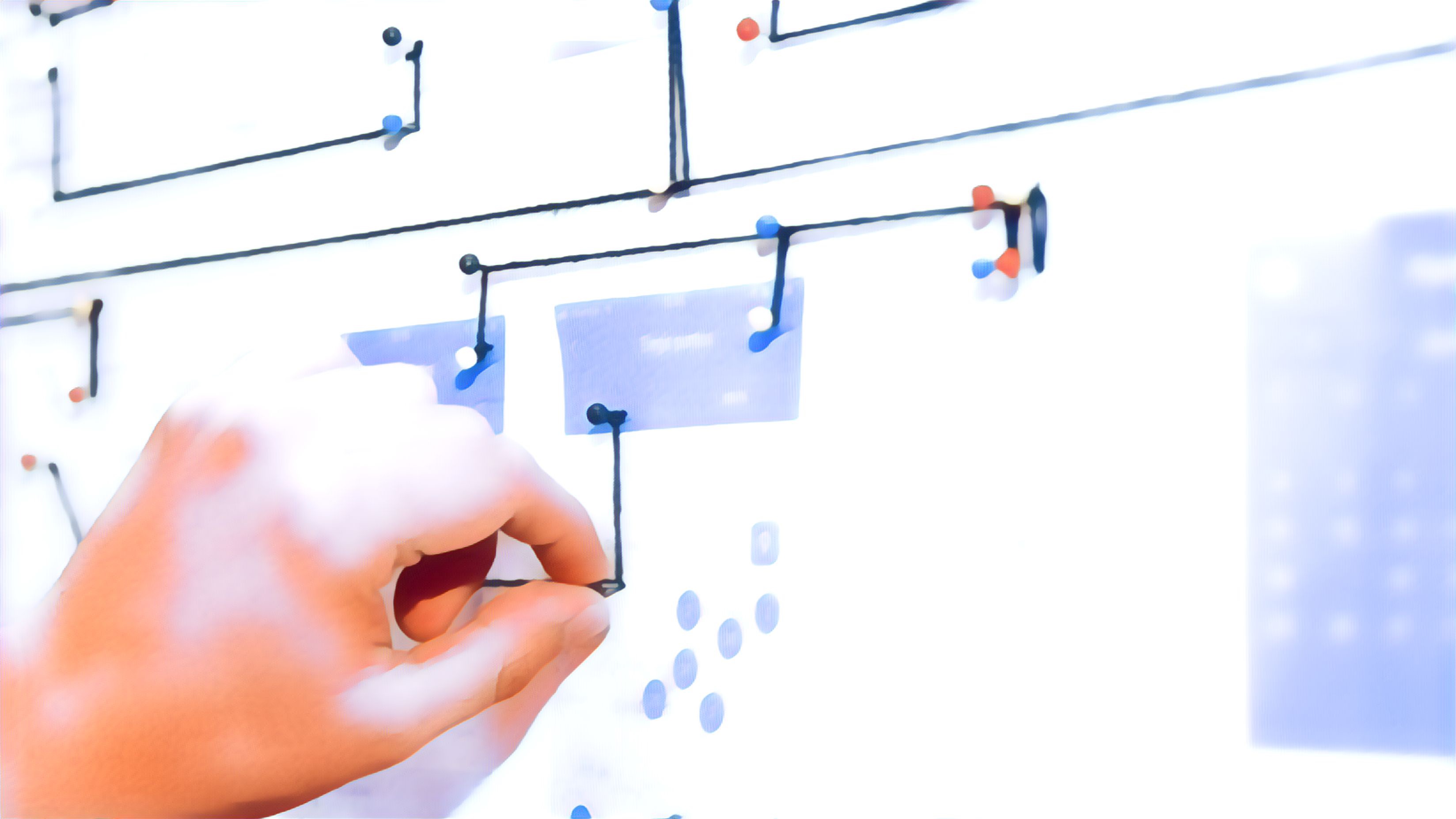 Week 11: Final Planning
So much of the winning is done before you even start the first race. The logistics of travelling - both for yourself and your equipment - is a key skill that can often spell the difference between winning and losing in the heat of battle...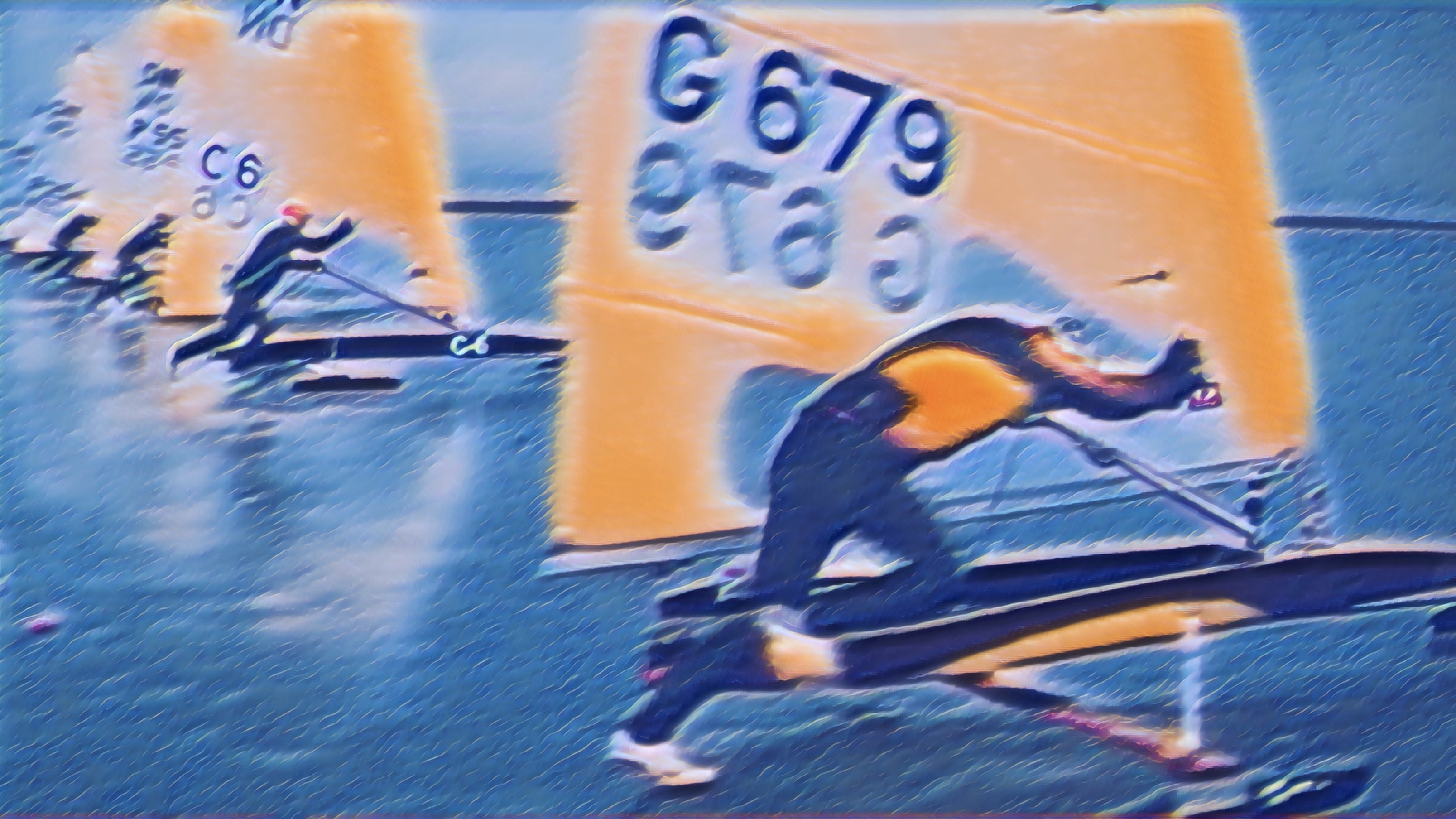 Week 12: Racing
Unlike many sailors who treat Racing as the main course, on the Road To Gold it's the just dessert you've been working your way towards over the previous 11 weeks. Because you've done your homework, you're ready to win, or at least to exceed your previous results. It's this process that led Hamish to win the 470 World title aged just 19...
Limited-Time Early-Bird Price
We all know sailing is an expensive sport... The equipment, the campaign costs, the coaching, the replacements, repairs, etc etc. It can all end up costing anywhere from thousands to tens of thousands of dollars!
In fact, if you wanted to hire a coach with a track record like Hamish Willcox, typically that would cost you $1000 per day.
With Road To Gold, over the 12 weeks you'll gain access to 17+ hours of jam-packed action-oriented video lessons with Hamish. And that's not including the 12 hours of weekly live coaching calls either...
So with almost 30 hours of access to training from Hamish over the course of the program, and a day in the boat with him costing $1000, it wouldn't be unreasonable to put a big price tag on Road To Gold. 
Which is why we'll be increasing the price of the program in the future. But for the time being, we want to make this knowledge and wisdom accessible to as many people as possible, especially when regattas are in short supply. 
We know you're still massively motivated to go racing again. Otherwise you wouldn't be reading this!
So right now, you can get access to the 'early bird' version of Road To Gold.
If you're a person that likes to take advantage of an opportunity, rather than wait and pay more down the line, as part of this offer ONLY, we're not going to charge you $1000...
You won't pay $750... You won't even pay $500...
For now, we're setting the price of Road To Gold at $249.


That works out to just $20.75 per module across the 12 week course – and the wisdom contained in just one of those chapters could make or break your next campaign!
But you need to act fast
– doors to Road To Gold won't be open for long!
We'll help you bring a new level of focus to your sailing and your campaign – and for less than the price of a new dinghy jib! We can also guarantee that the value from this course will last a good deal longer than that jib too, by the way...
(Unsure about the price? Don't forget, Road To Gold will help you keep those campaign costs down. When we show you the best areas to spend your time, effort and money, you'll actually start seeing better results with less input overall.)
100% Satisfaction Guaranteed
Road To Gold will make you a better sailor. Follow the roadmap laid out by Hamish, keep working through each chapter, and you will start to identify clear ways and methods for working your way up the leaderboard.
This is the guarantee we make to you.
Should you decide – for whatever reason – that this program is not for you, then the decision you make today will be totally risk-free.
If you don't believe Road To Gold is taking you in the right direction, we'll give your money back.
No Quibbles.
30 Day Money-Back Guarantee
You have a full 30 days to test out the program, risk-free.
You'll have access to the course material for more than 4 weeks...
And THEN you can decide if it's something you want to keep or not.
This program won't be for everyone, so if you do want to drop out in those first 30 days, no hard feelings. And no risk to your wallet either – simply send us an email and we'll cancel your membership and refund you in full.
Join the 'Road To Goldsters' who are taking their sailing to the next level
Some of the feedback we've received from happy members on the Road To Gold...
"I joined the program late and I am a weekend warrior, but I have taken away 3 or 4 valuable points from each Q&A chat. Thank you so much for making this so accessible. Looking forward to putting all this into action on the water." - ZM, GP14 sailor


"Very interesting and effective Q&A discussion from both Andy and Hamish as well as great input from the best in the world sharing their experience! Worth every penny and to be honest, I found it quite cheap for the knowledge shared with us. Thank you RTG Team!" - AM, Olympic 470 sailor & coach


"I must say the RTG has been one of the best sailing experiences in my life. I can see there is a lot of hard work behind this, and I feel privileged to go through these steps with Hamish and the other brilliant sailors you have invited and who are attending the course. The systematic approach, and now being aware about all the bits and pieces, has really lifted my perspective another level. I am confident RTG will have a positive effect on my sailing in the years to come. It is also very nice that I have access to each step after the course so I can improve on them sequentially at my own pace. I can't wait for the season to start so I can implement the learnings and improve on my gaps." - FH, singlehanded keelboat sailor


"The course is fantastic, well done. So interesting and fascinating! And I am in complete amazement of what you have achieved with the Live Calls! Fantastic sailors discussing the life we love." SC, 49er sailor


"Wanted to say again how much I'm enjoying and finding value with RTG. You two are at the top of the podium in my estimation for informative and motivational online content. I listen to the sessions while exercising, and then replay them to take notes. Such great content." - WS, Laser Radial sailor


"Thank you so much for putting together this course, it means the world to me and was worth way more than I had to pay for it. If I ever get the opportunity to meet you in real life then the beer is on me 😁 . Now I'll rewatch the whole series again and take detailed notes."- LJ, Mixed Offshore sailor


"It's great to be on this course! Already, just the fact that I've signed up and paid the money has put me in the mindset of 'I'm not just going to go to another event going through the motions and end up in the same position'. This has made me really enthusiastic to improve." - JB, Tornado sailor
"Hamish's description of how to make tactical calls was so precise it triggered memories of me driving dinghies over the years. So, I say Bravo!! RTG will be the single biggest transformation of a cheat sheet I've created over 20 years. THANKS AGAIN!!" - KK, J/22 & J/70 sailor
"Best learning experience in 40 years on the water, thank you Hamish and Andy for facilitating." - PC, Olympic Laser Radial sailor
"Thank you so much for putting together the Road To Gold program. Once I've finished a chapter I can hardly wait to start the next one! It is very insightful, although at times it makes me feel like a beginner again 😊." - JWG, Dart 18 sailor
"Road To Gold is such a cool program – it has inspired me to level up my coaching game. Thank you for setting it up!" - SB, J/70 sailor
"Really like this course! It is helping me already. It's also been very good for my confidence even though I'm already 57 and racing all my life." - SD, Laser Masters sailor
"The courses are fantastic to watch, even from the coach perspective. Really great job. Looking forward to the next sessions." - CC, Finn/49er sailor & Laser/Optimist coach
"Thank you guys! The program has helped me see things very differently, and I saw improvement after just two days of training. The discussion about venue, playbook, and knowledge build in advance is so obvious but, easy to skip over until someone makes you think about it. Really have enjoyed the Road To Gold, and the structure it has provided." - SZ, Melges 24 sailor
"I wanted to say Road To Gold is really great! Many thanks and well done again for coming up with this great program." - ES, Olympic 470 sailor
"I've been catching up with RTG this week. What a tool this is!" - NA, 470 World Champion
"Thank you to you and Hamish for creating and providing such a terrific learning experience! I've enjoyed all of the information you and Hamish have presented, and look forward to continuing to learn more." - DW, Star sailor
"This has been an incredibly positive experience. Can't wait to go sailing and try to put some of it into practice. Many thanks to Hamish and Andy." - CL, 505 sailor
"This has been so helpful and eye opening from both a sailor's perspective and as a coach. Worth every dollar and every minute. Thanks Andy, Hamish and the whole RTG community! Looking forward to getting back on the race course!" - SM, Laser sailor & coach
"Thank you so much, this has been an amazing resource and a great time!" - MD, Laser Radial sailor
We can't state it enough: those who take the material and run with it — who work through the full 12 week bootcamp and implement even just a few key changes — will see dramatic improvement in their results on the racecourse.
And those who make it until the final week of Road To Gold will be able to take The Test – where you'll identify any and all gaps in your sailing game. This will form the roadmap you use going forward in your sailing career.
And in case you didn't know by now: Hamish really knows his stuff!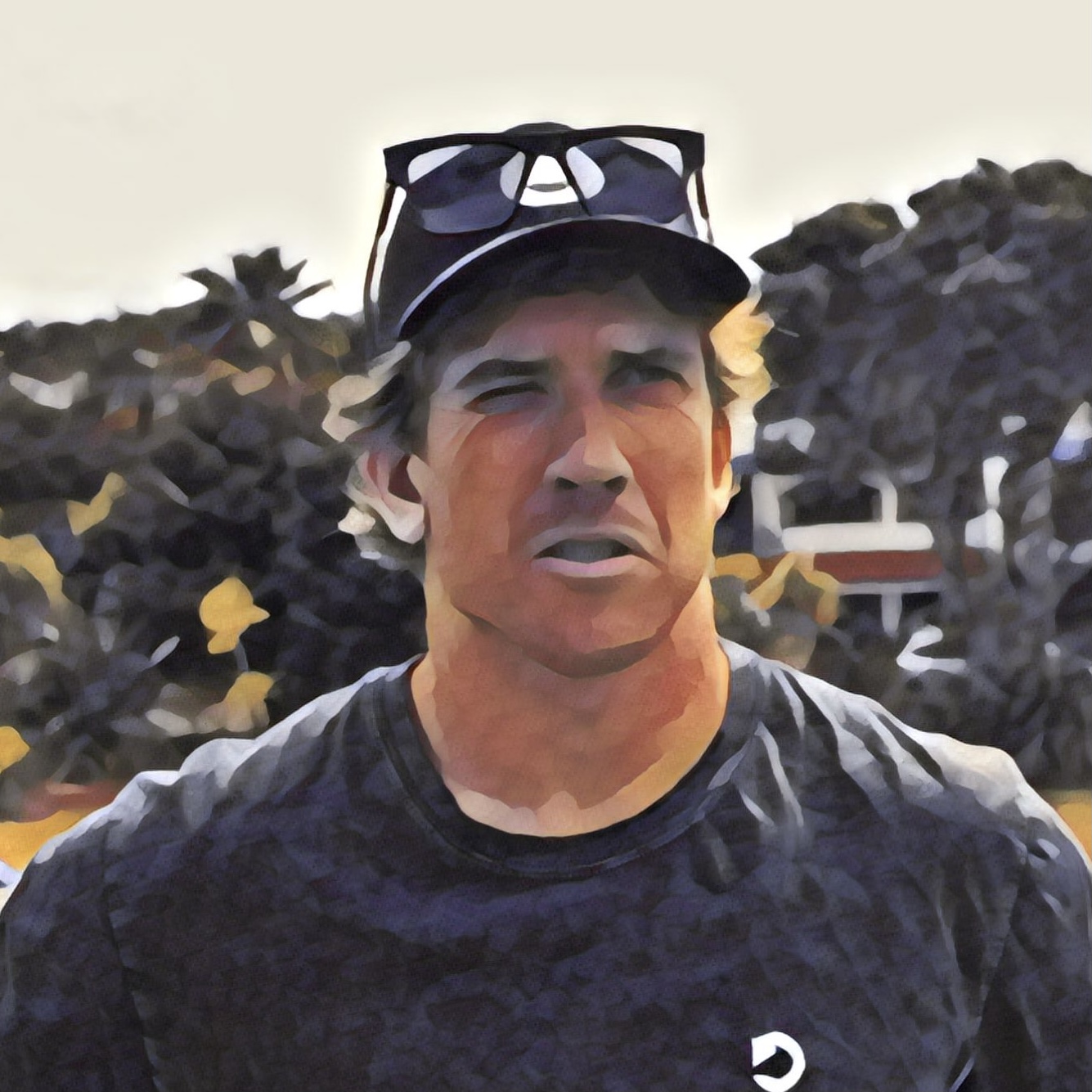 Pete Burling
Olympic gold medallist
"Hamish has helped us a lot over the years in our Olympic campaigns, so it's really great he's releasing this coaching tool for people trying to get into Olympic yachting and campaigning. Road To Gold will be a great use of the time over this Covid period."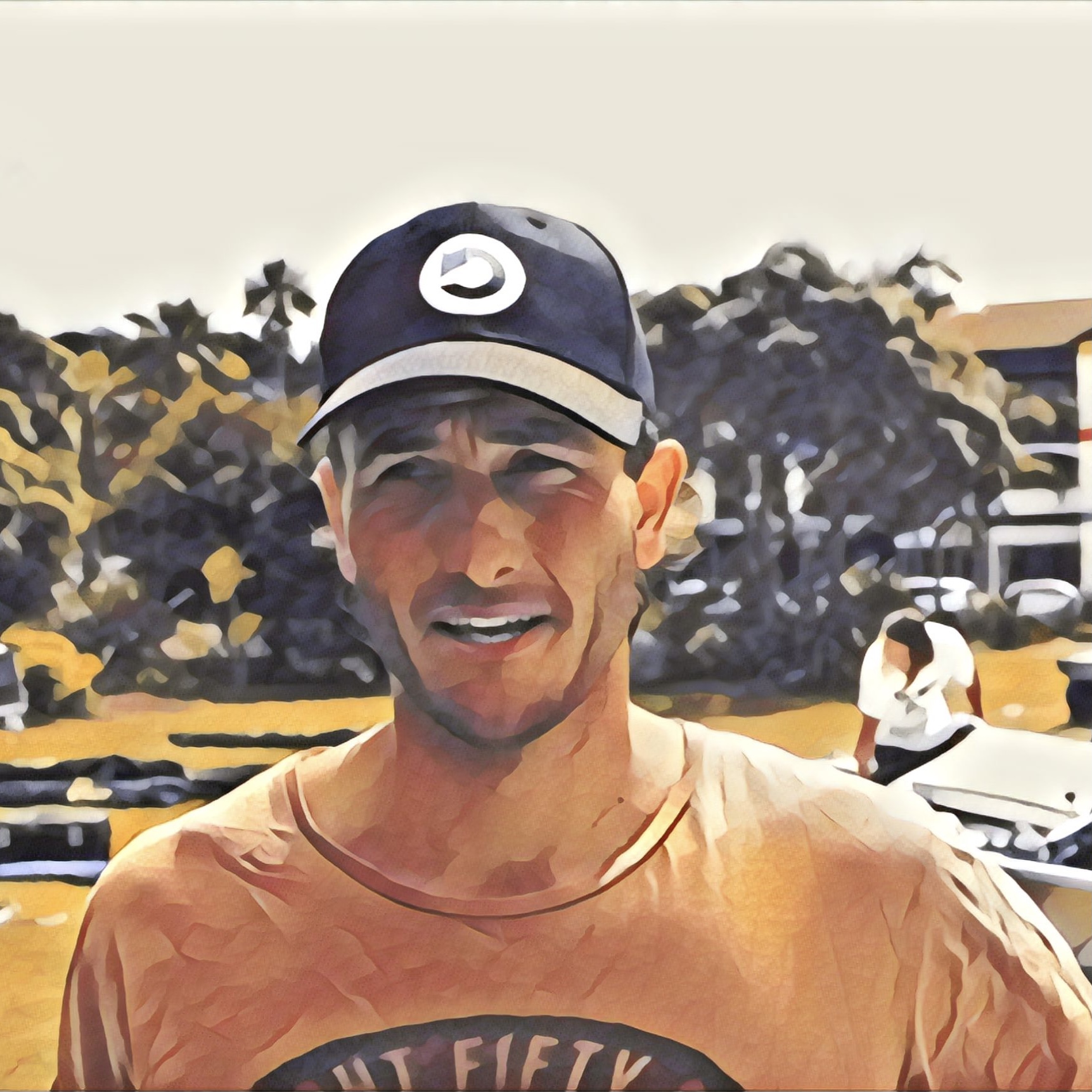 Blair Tuke
Olympic gold medallist
"We've had a lot to do with Hamish in the lead up to Rio and now going into Tokyo... Road To Gold is going to be really beneficial for sailors around the world."
Frequently Asked Questions
When does the program start and finish?
The sessions are pre-recorded, and once you are signed up, you will always have access to them. So go at your own pace! We are rolling each chapter out week-by-week from the start of December until the end of February, so how many modules you can access when you sign up depends when you sign up. You can check out the exact timings just below this section.
How long do I have access to Road To Gold?
How does lifetime access sound? After enrolling, you have unlimited access to this course, so keep coming back to the material for as long as you like.
If this is such high-level stuff, why such a low price?
This is the launch of a brand new course. To our knowledge, no one has ever put out a course in this subject as comprehensive as this. But we need you to help us validate it and to give us feedback. The concept and structure is right, and we've probably got 90% of the puzzle, but we're also going to have gaps. This is a work in progress, and probably always will be! We hope that you will ask the questions that will allow us to flesh Road To Gold out even more. The concept's right, and we expect it to evolve and evolve. So if you sign up early you'll be one of our valued test pilots. Not only that, but you'll have FREE access to future editions of Road To Gold, so the program will grow alongside you. You're also doing it in a time of great uncertainty when regattas have been in short supply. We think Road To Gold is the perfect opportunity to 'upskill' yourself and emerge out the Covid crisis a better sailor than when the pandemic started.
Why is the price so high?
From his 40 years of sailing and coaching experience, Hamish Willcox has put his life's work into Road To Gold. The system in this course are the same steps he put gold-medallists Pete Burling and Blair Tuke through, and the countless other sailors Hamish has coached to victory over the years. Based on these results, the opening price at a level much less than it really should be. Much less than the price of entry for a major championship... the price of a jib for even the most basic of dinghies... the sunken costs of failed campaigns (including equipment, travel, etc)... Much less than hiring Hamish for the day (the market rate for a coach of Hamish's calibre is around $1000/day) and that's before you factor in travel, accommodation, rib hire, fuel etc... With Road To Gold, you are getting 12 weeks of action-oriented instruction that will systematically whip you into shape and make you into an all-round better sailor. It provides a really cheap opportunity for you to measure yourself accurately and identify where your gaps are, all for about half the price of entry to one sailing championship. If you want to make a strong long-term investment in your sailing career, one that will last much longer than a jib, then get on the Road with us!
I'm not an Olympic sailor, nor do I want to be! I'm just a casual racer. Will this work for me?
This program hits the spot for Olympic sailors, but it doesn't matter what level you're at. Or what age you are. Hamish used the Road To Gold principles to coach the New Zealand Optimist squad to previously unscaled heights at the World Championship. Sailing is a matter of problem solving, the minimisation of mistakes around the race course. It's also the minimisation of mistakes before you even turn up at the regatta. Preparation, in other words. The sailor who wins is the one who is best prepared and executes their skills on the race course the most efficiently. The one who makes the least mistakes. And the nuts & bolts, the mechanics of putting together a winning campaign are pretty much the same whatever you sail and whatever level you're at. Whether you race a dinghy, a keelboat, a catamaran, a windsurfer, a kiteboard or a sportsboat – the Road To Gold provides you with a blueprint for improving your skills and results on the race track.
How much time do I need to put in to the course?
The program includes 17+ hours of video learning, averaging around an hour and a half each week. Each Live Coaching Call will last an hour, so you can expect to be putting in 2.5 hours of time each week. The course content is densely packed with action-oriented advice, so notebooks at the ready! You'll probably need to be pausing to write down your thoughts, ideas and plans while working through each chapter. And to get the most out of Road To Gold, that's what we recommend, as each step of the program builds and compounds on the last. Commit 2-3 hours of learning time per chapter – while of course implementing the strategies in your campaign – and you'll be in tip-top shape by the time we're through with you!
What if I am unhappy with the course? How does the 30-day guarantee work?
If at any point for any reason you feel that Road To Gold is not for you, we'll give you your money back within the first 30 days. Basically we want you to experience the first four Chapters, which is one third of the total course. That should give you long enough to work out if Road To Gold is taking you in the right direction. If not, and you want your money back, no hard feelings. Contact us in the first 30 days of your purchase and we will give you a full refund.
What if I get stuck?
If you ever have any problems accessing parts of the course, or have any other questions, you can send us an email at [email protected]. We'll be happy to help! And if you have questions you want answered about the course content, make sure you join the Live Coaching Calls each week.
What if I already have a coach? Will this create a clash?
The structure of Road To Gold is open enough that you'll be able to make it work with your current campaign and coaches. It's really all about spotting the chinks in your armour, and then how to properly patch them up to make you an all-round world-class sailor. By the end of the 12 weeks, you won't be in any doubt as to the path you need to take going forward.
English isn't my first language. Will I be able to follow along OK?
As most of the program comes in the form of video sessions, the language barrier may be an issue, depending on your level of English. We provide computer-generated English subtitles on the videos, which are not always perfect, but we've received feedback from customers that they do help! But if Road To Gold is too difficult for you to follow, well, that's why we offer a 30-day moneyback guarantee. It is absolutely no problem for you to try the program and if it's not working well for you, we'll pay your money back in full.
How will the Weekly Live Q&A Coaching Calls work?
The Live Calls will be run on Zoom – we'll send you a Zoom invite by email – and will run for an hour each week. Dates might change according to Hamish's America's Cup commitments, but they will happen some time in the week after the Chapter goes online. We'll always confirm the timing of each Live Call a few days beforehand.
Each call, Hamish will be open to any and all questions you may have about the topic of that week. We'll try to answer all the questions in the time available, but will lean towards questions that benefit the most people. To get the most out of Road To Gold, make sure you try to get on each call, but if you miss one, have no fear! Recordings of the session will be made available in your account dashboard shortly after going live.
IMPORTANT: The Live Q&A Calls have now finished for the time being. If you select the premium option at checkout, you will get access to all past recordings, totalling over 15 hours of content, but it does NOT include any future Coaching Calls.
My crew would be interested in signing up too. Do you offer team plans?
We sure do! If you want to sign up multiple sailors in one deal, send us some info about you and your team to [email protected] and we'll see if we can arrange a special custom plan for you.
So how much does racing matter to you?
Back in 1984, Hamish Willcox missed out on competing at the Los Angeles Games. It still breaks his heart to this day. But he has taken that pain and turned into a passion for coaching others to their highest potential:
"Without any measure of doubt, every team that I've coached in seven Olympic Games has known that it means a huge amount to me. The opportunity that they've got is an opportunity I never had. It may be the only opportunity in their life. And to be able to put your absolute best result on the table with the lead up and all the right processes throughout the event is absolutely critical. Because you may never have the same chance again."
...are you going to make the most of YOUR opportunity?
Want in? Here's what to do...
Wherever you're at in your sailing career, the Road To Gold can help you take it to the next level.
Something like this has never been done before, and we promise you won't regret being one of the first people to try it out. In fact, we guarantee it with our 30-day money-back offer.
So to secure your spot on the program right now, scroll down the page...
Click the payment plan you'd prefer below and you'll be taken to our secure checkout page.
Once your payment has been processed, you'll gain immediate access to your account, where you'll be able to start working through the program at your own pace.
We'll then keep you notified every time a new Chapter opens up (each Wednesday - scroll up a bit to see the schedule).
Look forward to seeing you on the other side!
Andy Rice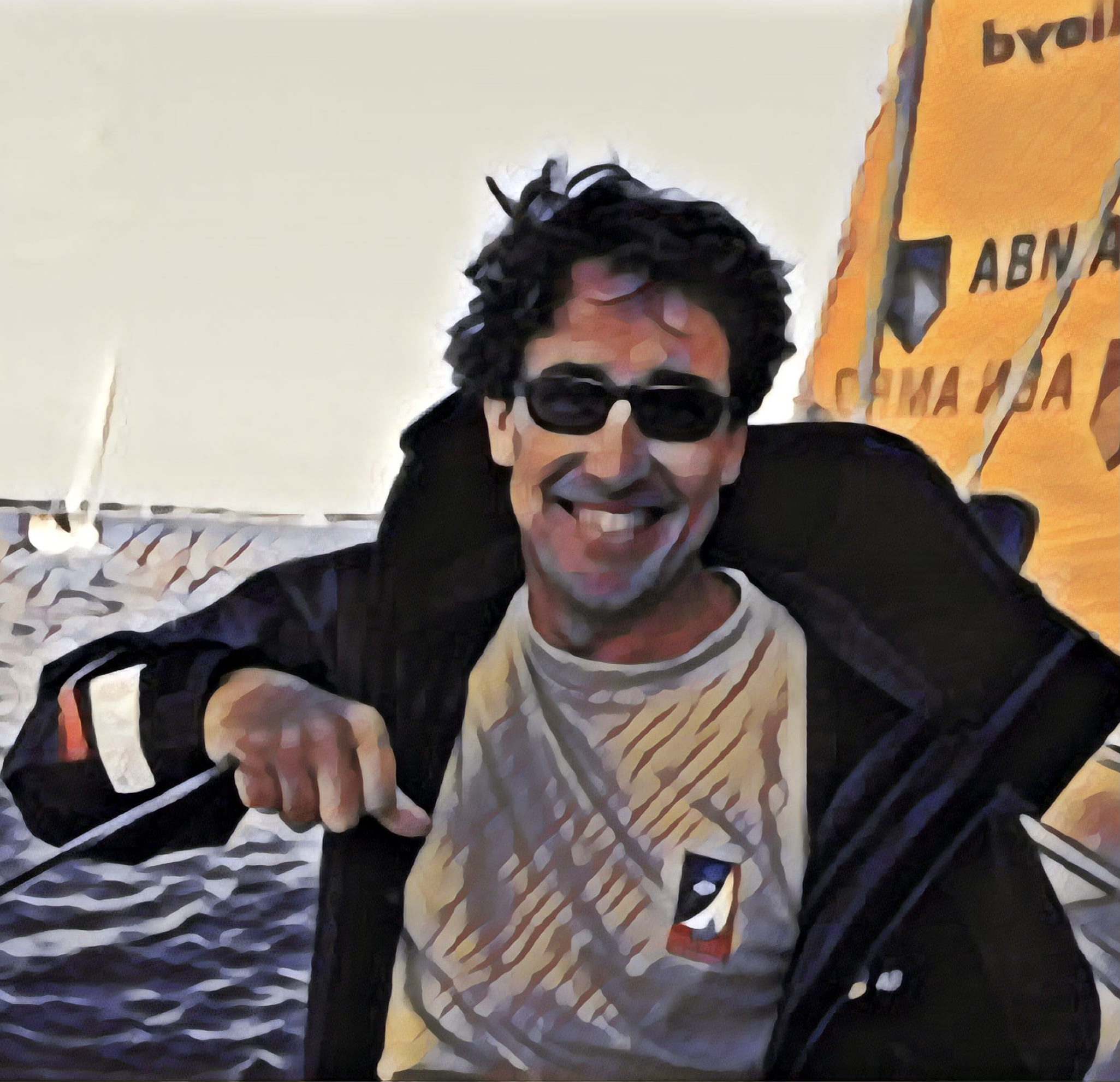 PS. What's your game plan for next season? Will your results be better on the racecourse when you get back in the boat? After this year of setbacks, if you don't act decisively, it's quite likely your skills will slip... What's more, the doors to Road To Gold won't be staying open for long, so act now before you regret it later! 😳
PPS. One last thing to remember: while Road To Gold costs less than the price of a decent jib, it will actually save you money in the long-run! Once you're on the right track, you won't need to keep sinking cash into extra coaching fees and poorly-handled equipment. We'll show you exactly where your time, effort and money should be spent. And if you think differently? Well, there's always our 30 day money-back guarantee 😉 You've got nothing to lose and everything to gain.