Let's create a 'Win Win'...
If you have customers and/or an audience that are passionate about competitive sailboat racing, then we'd love to have a conversation with you.
Road To Gold is a 12-week online bootcamp to help sailors achieve their full potential on the race course, designed and put together by Hamish Willcox, coach to Olympic champions Pete Burling and Blair Tuke.
My name's Andy Rice, sailing journalist and commentator, and with my co-creator Hamish Willcox we've put our heart and soul into crafting a course that takes the sailor through a step-by-step process of self-coaching that is almost guaranteed to make them a faster sailor with a much clearer plan for how to assemble a winning campaign.
While much of the Road To Gold course refers to Olympic sailing and campaigning, the principles apply equally to almost every type of competitive sailing, all the way from Optimist and other junior racing programs through sportsboats such as the J/70 to professional grand prix campaigns in high-level keelboats like the TP52.
Road To Gold has received endorsements from the likes of Russell Coutts, Barbara Kendall, and of course, Pete Burling and Blair Tuke, who you can see in our promotional video on the RTG homepage.
For more information on the course itself, take a look at the summary at the bottom of this page. 👇🏼👇🏼👇🏼
What would be a win for you?
Obviously we need to talk first to understand more about how we can help each other, but here are a few ways we work with our partners...
🔉 Podcast interviews – Both Hamish Willcox and Andy Rice are happy to make media appearances to talk about sailboat racing and go-faster tips, tactics and techniques.
✉️ Lead magnet swaps – Grow each of our email lists by offering free downloads to our subscriber bases
💰 Discount swaps – Do you have a product in the sail-faster space? We have a community of sailors campaigning at the highest level – and so are very focused on improving their game. We offer your product or service to our audience at a special rate and you can do the same for yours with Road To Gold
🛍️ Product bundles – Does Road To Gold complement your offering? Package the 12-week program with your products at a special discount rate for your community
📽️ Product webinars – Andy Rice has extensive experience helping companies (including Quantum Sails, Cyclops Marine, 49er & Nacra 17 classes) promote their sailing products and services. Because our performance-obsessed audience is always on the lookout for even micro-gains in their sailing, this makes for a perfect pairing
🗣️ Free review copy – Want to get your hands on Road To Gold? We'll be happy to sort you out in exchange for the publicity
If you'd like to work with us, take a minute to fill out your info in the form below.
Just let us know what you'd be interested in and we'll get back to you soon with more details!
Looking forward to hearing from you,
Andy Rice
PS. Please do get in touch, whatever service or product you provide. If your market is sailors who want to go faster, chances are we can work out a 'Win-Win' together...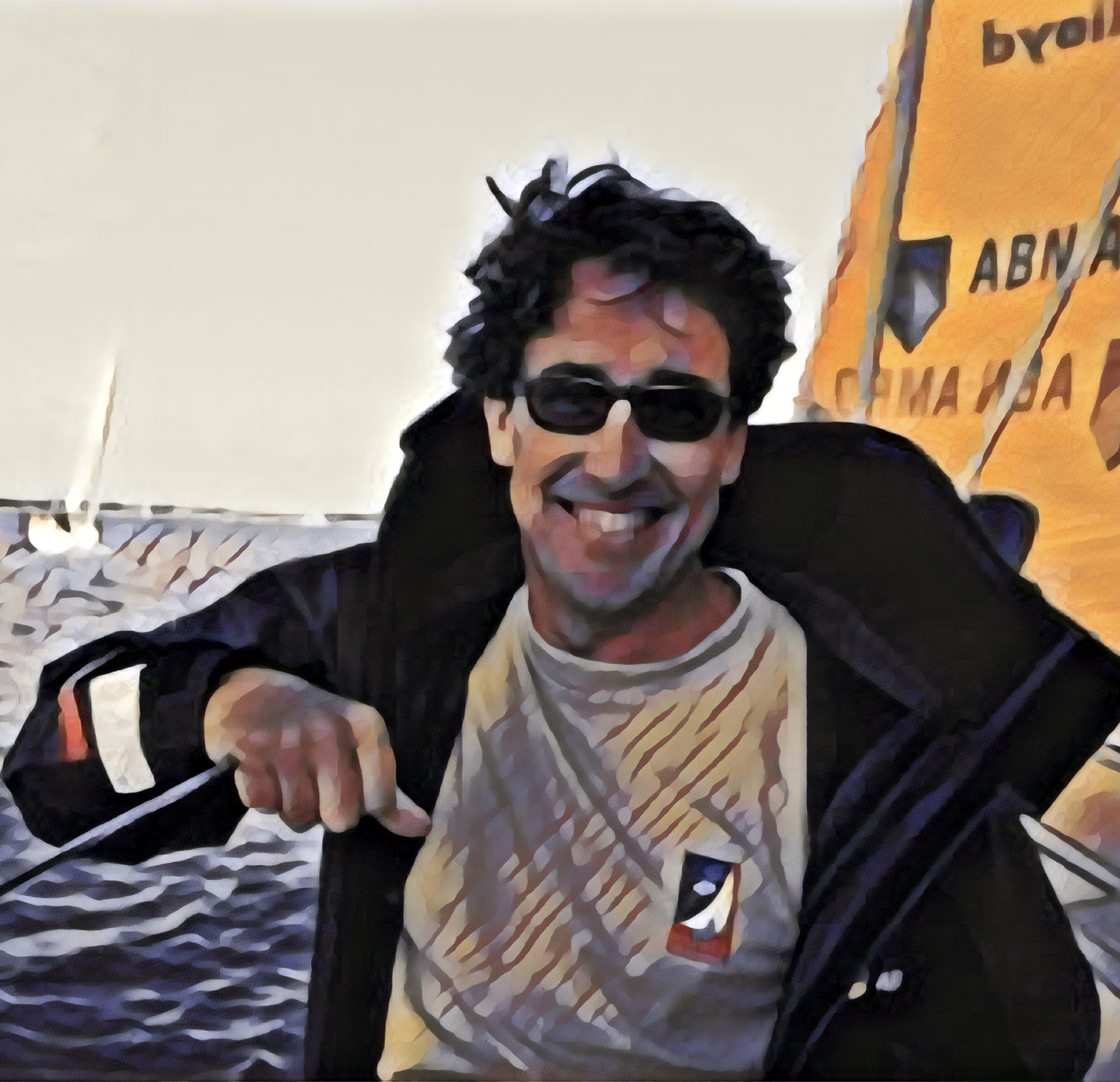 Road To Gold course overview
Our homepage currently shows a 3 minute promotional video. To see a set of overview videos for the entire program click here.
12-week online video bootcamp – Through 12 weeks of training (17 hours total), via online streaming video, we'll take you through every facet of sailboat campaigning. The 12 chapters cover all aspects of competitive sailing, each week building on the last.
Chapter 1) The Beginning (Getting on the Right Road)
Chapter 2) Fitness & Nutrition
Chapter 3) Boat Handling & Boat Maintenance
Chapter 4) Boat Speed #1 - Best Speed
Chapter 5) Boat Speed #2 - Race Speed
Chapter 6) Starting
Chapter 7) Tactics
Chapter 8) Strategy
Chapter 9) Weather (Wind, Waves & Tide)
Chapter 10) Mental Skills
Chapter 11) Final Planning
Chapter 12) Racing
Weekly Q&A Coaching Calls with Hamish Willcox – 60 minutes each week, get your burning questions answered – any part of Road To Gold you're unsure about? This is your chance to get the answer straight from the horse's mouth. Recorded too, in case you can't make the live call
MP3 audio files of each lesson – downloadable so you can listen to them on-the-go
Printable Checklists – keep them with you at training days and regattas so you always know what to focus on in those high-stakes situations
The Test – in the final week of Road To Gold, get a baseline on your sailing and campaigning skills. Determine exactly what you need to work on as you go forward in your sailing career, and how to bridge those gaps until you are world class in all areas.
30-Day Satisfaction Guarantee – we want every customer to be happy with their purchase and so offer a 30-day refund period, no questions asked.
You can read our press release here.
The Road To Gold blueprint applies to...